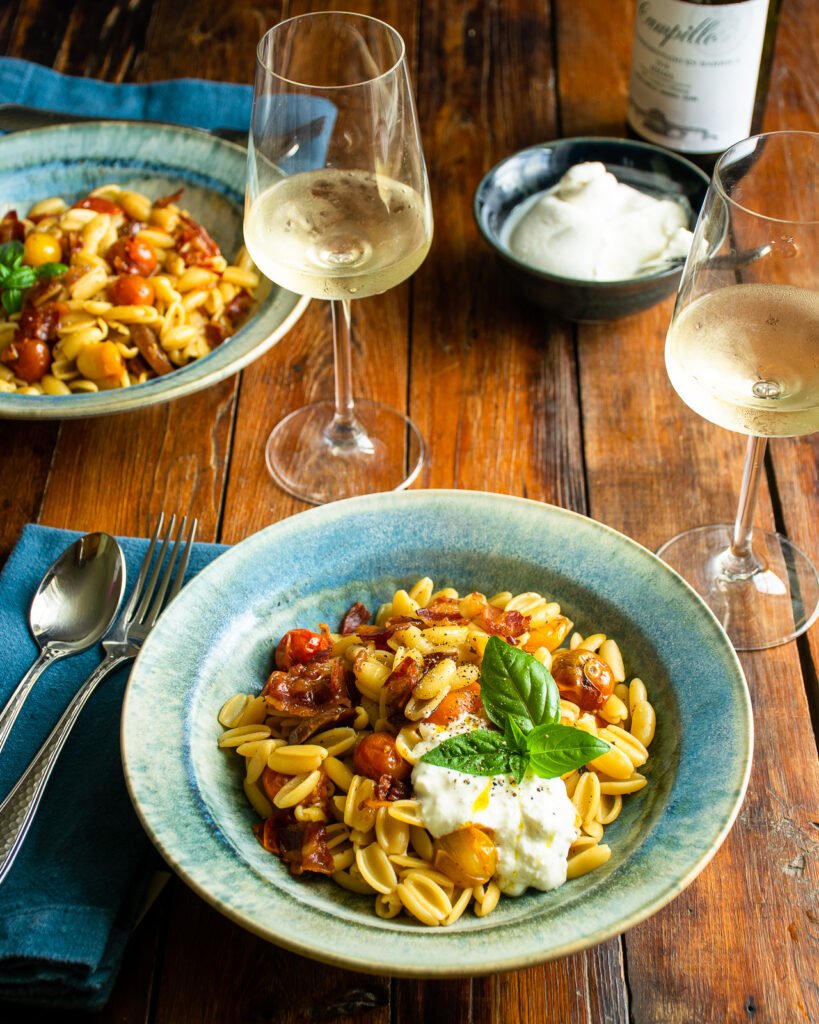 Rustic and Savory Summer Pasta
I am not going to even try to suggest this delicious cavatelli with roasted cherry tomatoes, pancetta and burrata is a light dish. It's not really possible with those decadent ingredients, but there is something about it that feels light and carefree. It has a rustic feeling – the roasted cherry tomatoes start to break down a little and get messy; the pancetta crisps and curls in an irregular fashion; and the burrata, stirred in at the end turns the dish into a creamy tangle of ingredients. It will make you want to eat with abandon and you won't regret it.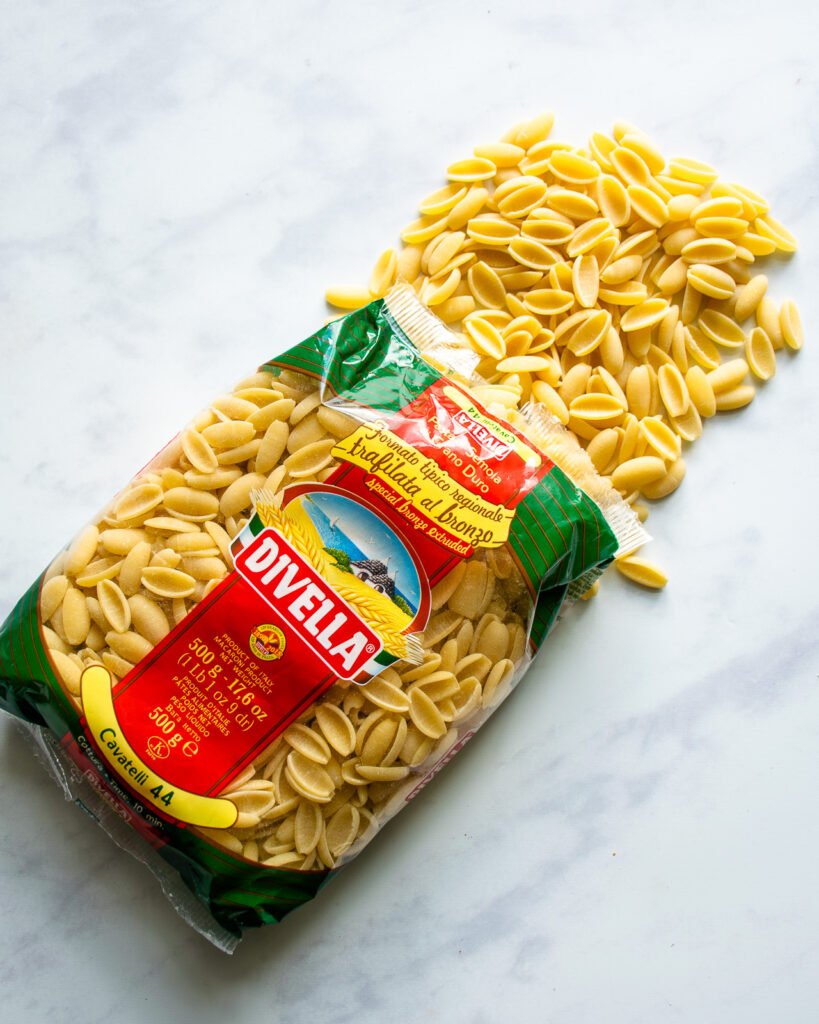 What is Cavatelli?
Cavatelli is a semolina pasta shape. My favorite description of it suggests that it looks like little hot dog buns. It's not the most common shape to find in grocery stores in its dried form, but check the freezer section. Some cavatelli is made with ricotta cheese mixed in and sold either fresh or frozen. You can use any type of cavatelli for this recipe – dried, fresh or frozen. If you can't find cavatelli of any kind, any shape will do although I think a smaller pasta (as opposed to long pasta) adds to the rustic feel of the dish.