What is Pasta Primavera?
Pasta Primavera is a classic pasta dish. When I say "classic", I'm not referring to classic French or even Italian cuisine, but an American classic that has been around for roughly 50 years. It is first thought to have appeared in New York in the late 1970s, but its name certainly sounds Italian. Primavera actually means "springtime" in Italian and the pasta is made with fresh vegetables that come appear in the spring and early summer.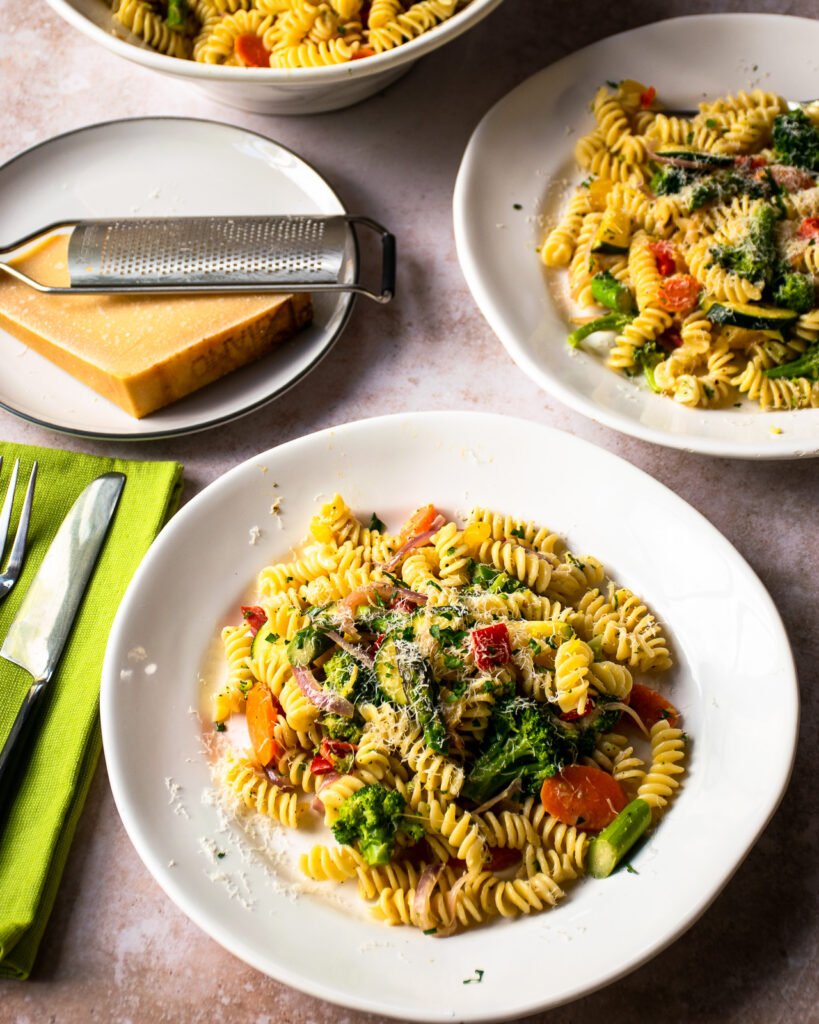 Start with Good Pasta
Any good pasta dish starts with the best pasta and yes, the brand of pasta you use does make a difference. Ideally, you want to use a pasta that uses a high quality semolina flour. The challenge is knowing what quality semolina is used by different brands. For a few tips on how to choose a good pasta brand, click here.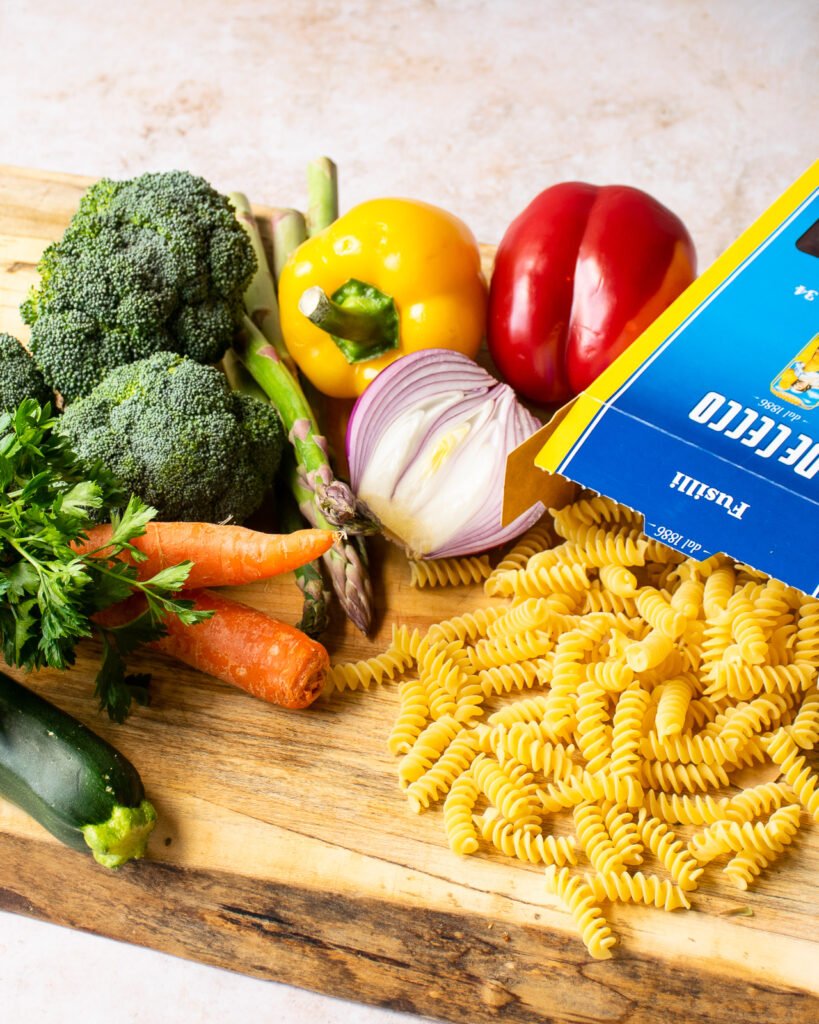 The Best Ingredients
There are so many delicious vegetables available for pasta primavera and there are no limitations on what you can use. Just go to the market and get whatever looks fresh and ripe. There is also no set number of vegetables to use for pasta primavera. If there's a vegetable in the recipe that you don't particularly like, leave it out or substitute more of another vegetable that you do like. In general, you want about 5 cups of vegetables, no matter what they are.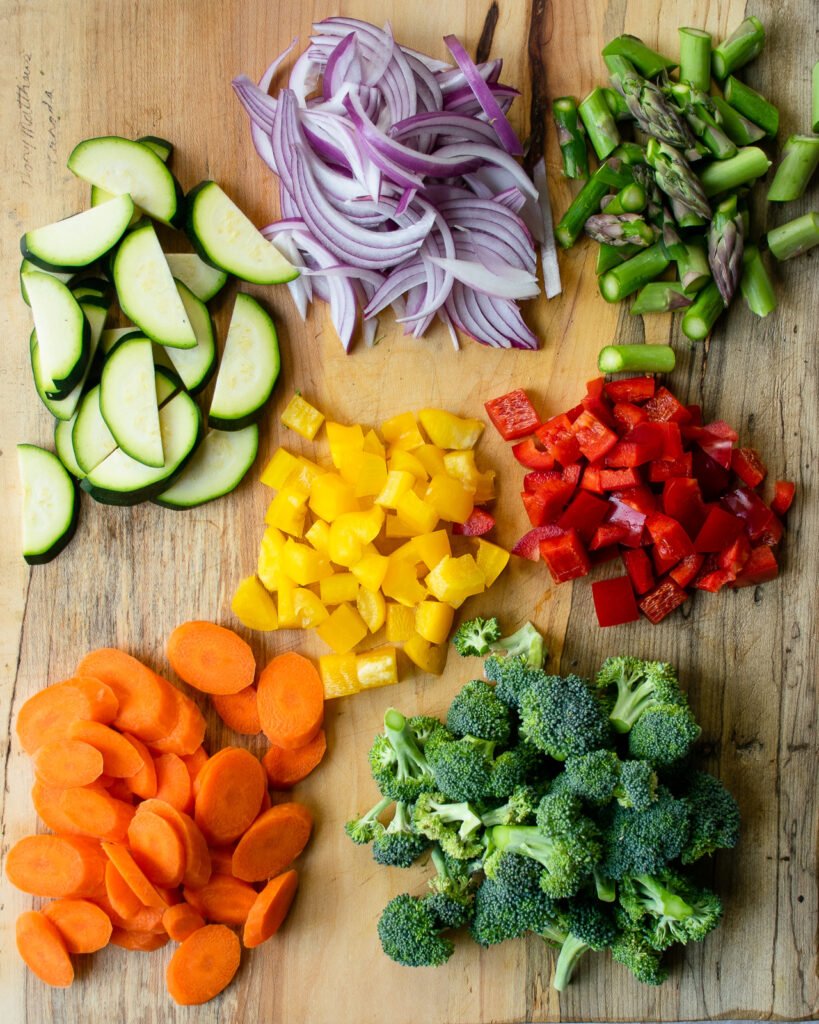 Tips for Cutting Vegetables
When you cut the vegetables, do try to keep them consistent in size – slice all the carrots evenly, dice the peppers evenly, make the broccoli florets an even size. You get the gist. You can see how to properly slice onions here and how to easily dice peppers here. Making sure the vegetables are cut uniformly means that they will cook uniformly too.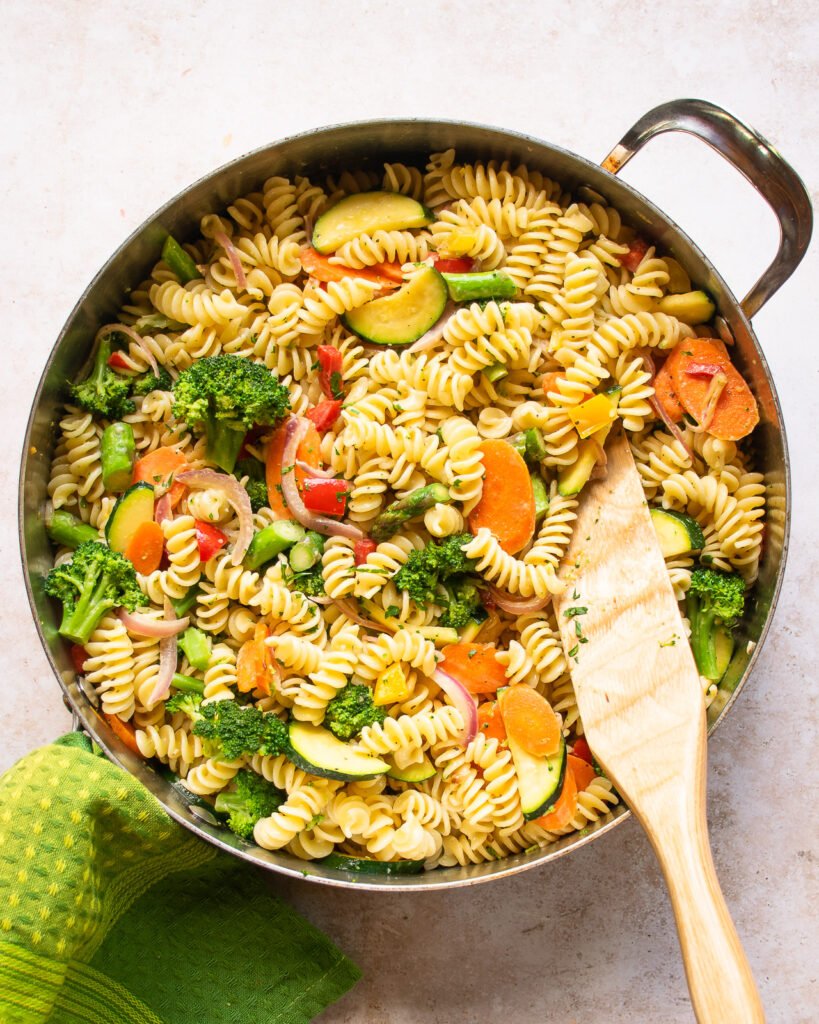 Light Cream Sauce
The cream sauce for this version of pasta primavera is so light that it's almost unfair to call it a sauce at all! Think of it as a moistening for the pasta and vegetables. It needs to be just enough to hold everything together and help the flavors blend. If you want a creamier sauce, take a look at my Fetuccine Alfredo sauce and make Alfredo sauce to toss over the pasta and vegetables instead.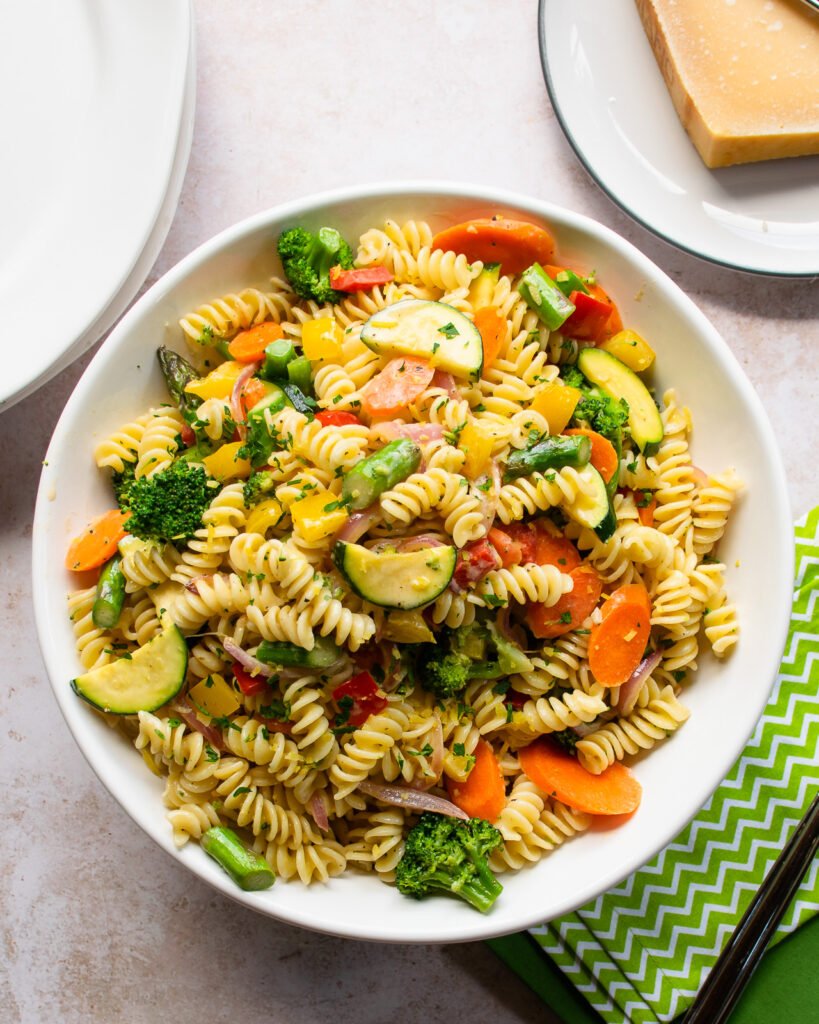 Chicken Pasta Primavera
Pasta Primavera can be made vegetarian (use vegetable stock instead of chicken stock) or you can add some chicken for a little added protein. Just sauté the chicken in the skillet and set it aside to cook the vegetables. Then, toss everything back together at the end. You can even use leftover chicken if you have some – heat it through thoroughly in the skillet with the vegetables.