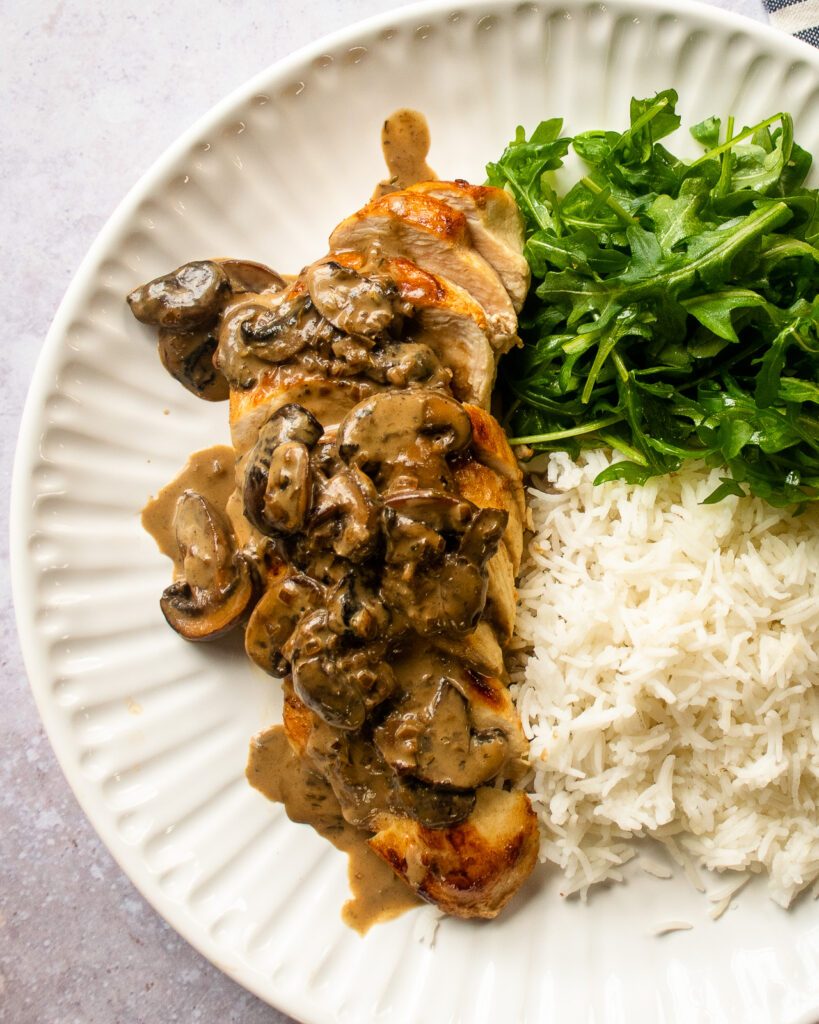 Easy Creamy Mushroom Sauce
Everyone should know how to make a simple mushroom sauce. Why? Well, because mushrooms are the perfect vegetable to flavor a sauce. In fact, I'm having a hard time thinking of another vegetable (other than tomato) that makes such a simple and delicious sauce. The earthy flavor of mushrooms pairs so nicely with so many different foods that it is a great sauce to have at your fingertips whenever you plan on enjoying steak, chicken, pork or even just need a sauce for pasta.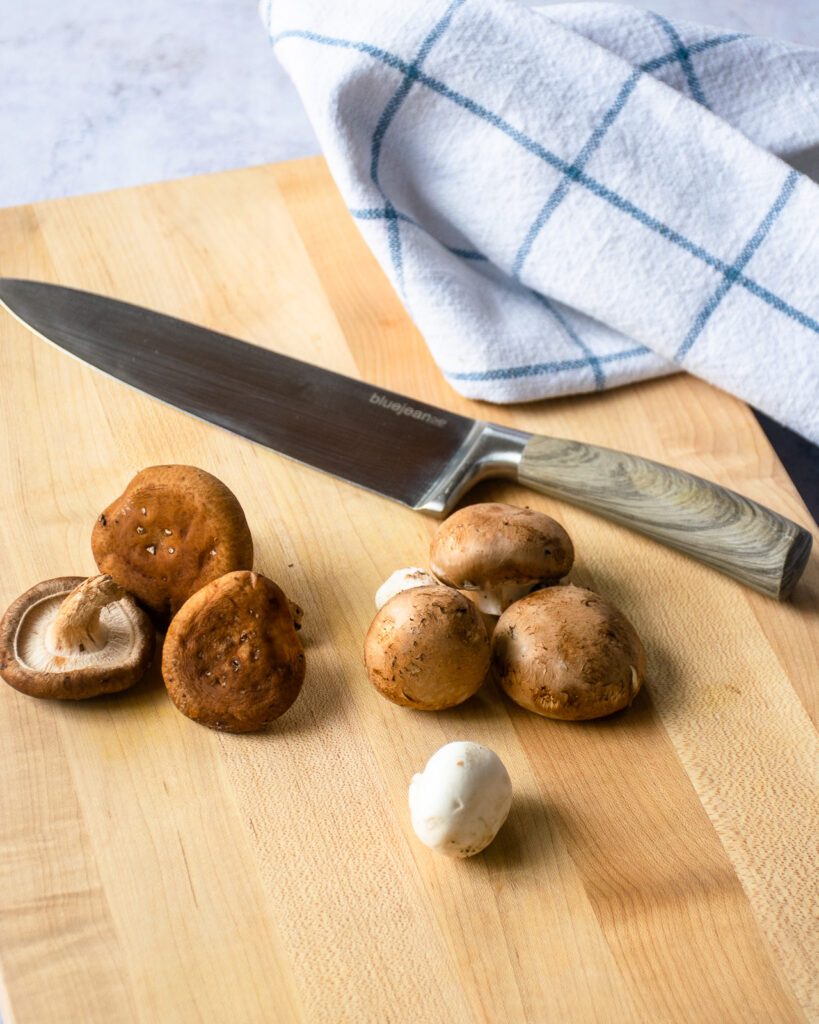 What Mushrooms to Use for Mushrooms Sauce?
Easy question – any mushrooms can be made into a sauce! More often than not, I use brown cremini mushrooms for a mushroom sauce, but that's just because that is what I usually have on hand. White button mushrooms are perfect to use and shiitake mushrooms also make a delicious sauce.  Portobello (with the gills removed), Porcini, Morel or even Chanterelle mushrooms can be made into a sauce, although these mushrooms tend to be more expensive than white or cremini. Whatever mushroom you decide to use, you will determine how chunky your sauce is by how thick or thin you slice your mushrooms. If you want a chunky mushroom sauce, slice these mushrooms ½-inch thick. If you want the sauce a little more delicate, Thinly slice the mushrooms – ¼-inch thick at most.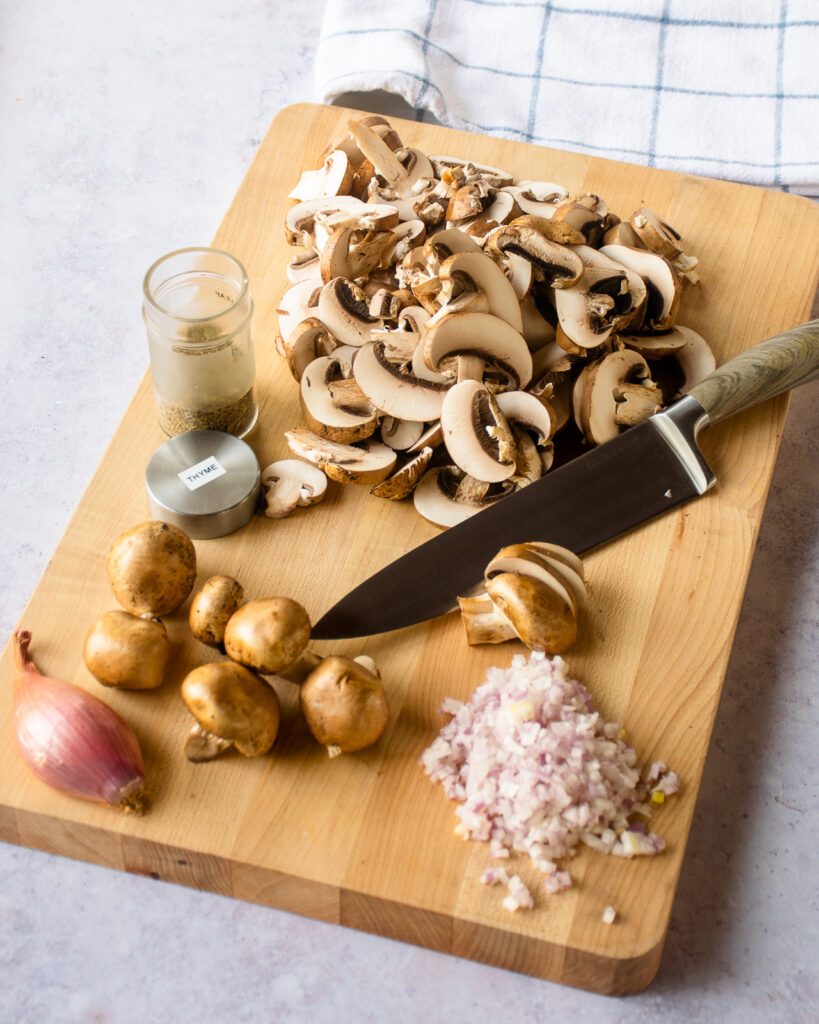 Mushroom Sauce for Pasta
The other ingredients in this sauce are very simple – minced shallot, dried (or fresh) thyme, Worcestershire sauce, a little sherry (optional), some stock and heavy cream. Regardless of what you're making to enjoy with this mushrooms sauce, you'll start by making this sauce as directed in the recipe. Then, if you're making this sauce to coat a pasta, you may end up adding a little extra stock to get the sauce to the consistency you want.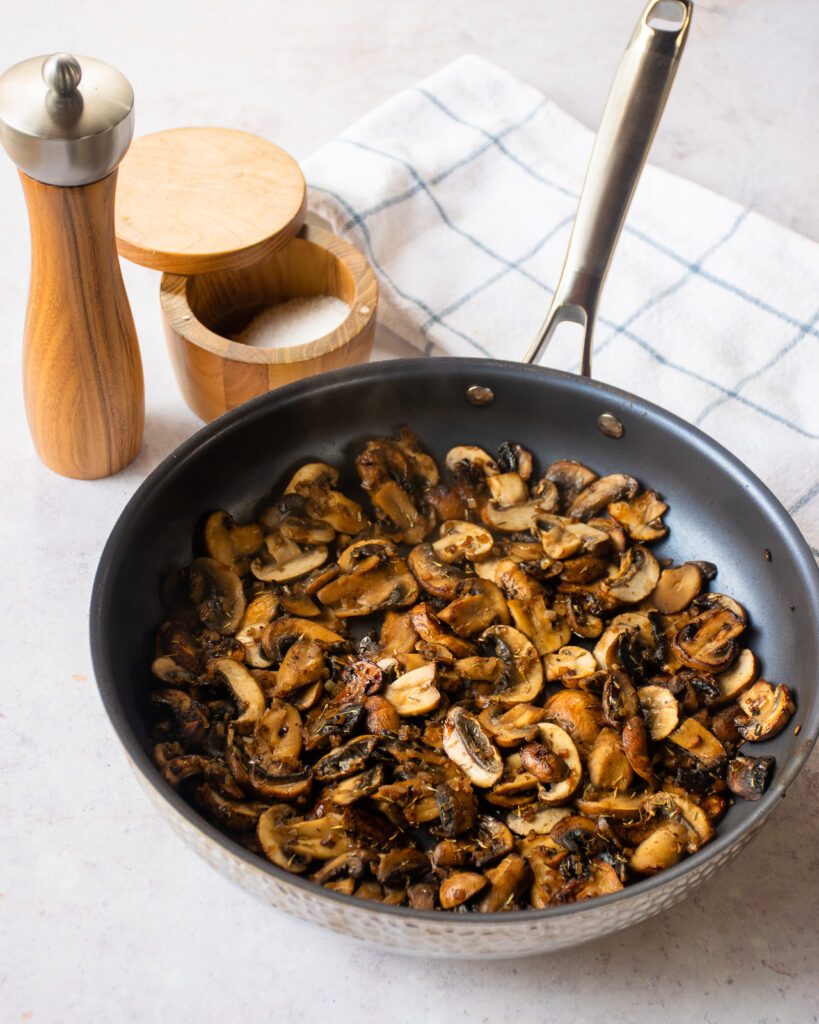 The Key to Cooking Mushrooms
Mushrooms do require a little attention when you are cooking them. If you want color on the mushrooms, the key is twofold: don't add salt until the end and don't stir the mushrooms for at least the first two to three minutes. Go ahead and add them to the pan, toss to coat with butter, but then walk away and let the mushrooms sear. Don't add any salt at this time because salt will draw out the moisture from the mushrooms and water will inhibit the browning of the mushrooms. So – no salt, no stir. Then, toss the mushrooms and you'll see they have browned beautifully on that first side.
Mushroom Sauce for Steak, Chicken or Pork
Once the mushrooms are brown, deglazing with a little Worcestershire sauce (a salty seasoning ingredient) and a little sherry will not only add flavor, but will bring up any flavor from the brown bits on the bottom of the pan (cleaning your pan at the same time!). Add the stock and heavy cream and let the liquid reduce. You'll know the sauce has reduced enough because it will coat the back of a spoon. That means, when you coat a spoon with the sauce, you'll be able to drag your finger down the back of the spoon, leaving a pathway. Once the liquid has reduced and concentrated its flavor, just season the mushroom sauce with salt and pepper and you're ready to spoon it over whatever you are enjoying for dinner. So, enjoy!