Although pavlovas have been around since the 1920's and supposedly originated in either New Zealand or Australia (big debate topic if you live in one of those two countries!), they always make me think of Nigella. I think a pavlova suits Nigella's style just perfectly – a beautiful dessert that seems to just happen so easily.
What is a Pavlova
A "pav" is a baked meringue that is crispy on the outside, but soft and chewy in the center like a marshmallow. It's usually decorated with cream and fruit (especially passion fruit, kiwi or strawberries), but sometimes you'll see them stacked on top of each other with cream in the center and on top, just like a layer cake. It's very odd that I love pavlovas because I am not a lover of the marshmallow. I think the crispy exterior makes all the difference.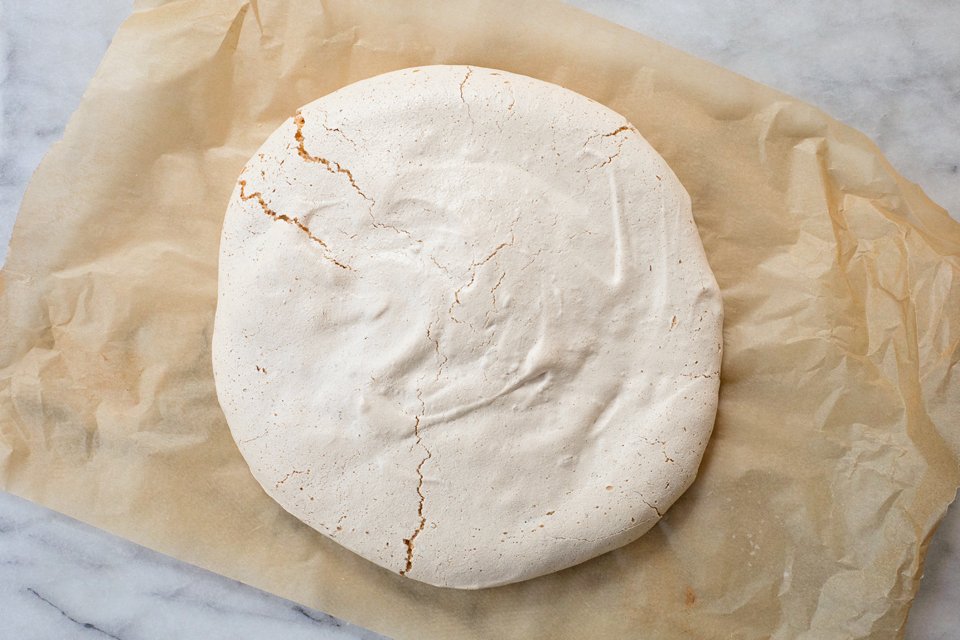 To me, pavlovas are a mix of science and art. They are beautiful in their whimsical casual way and as such are very forgiving to the cook. There's no need to make them a perfect circle, no tears if they crack a little before they get to the table, and they are versatile enough to accommodate lots of variations with no wrong or right flavors. I think they are the perfect dinner party dessert since they can be made in the afternoon (in fact, they do need time to properly cool) and just decorated at the last minute, again, in their whimsical casual way.
Pistachio Pavlova
In this recipe, finely ground pistachios very gently flavor the meringue and chunks of pistachio garnish the top of the pav for a pretty garnish. The strawberries can be sliced any way you like and add a burst of color that will bring everyone to the table.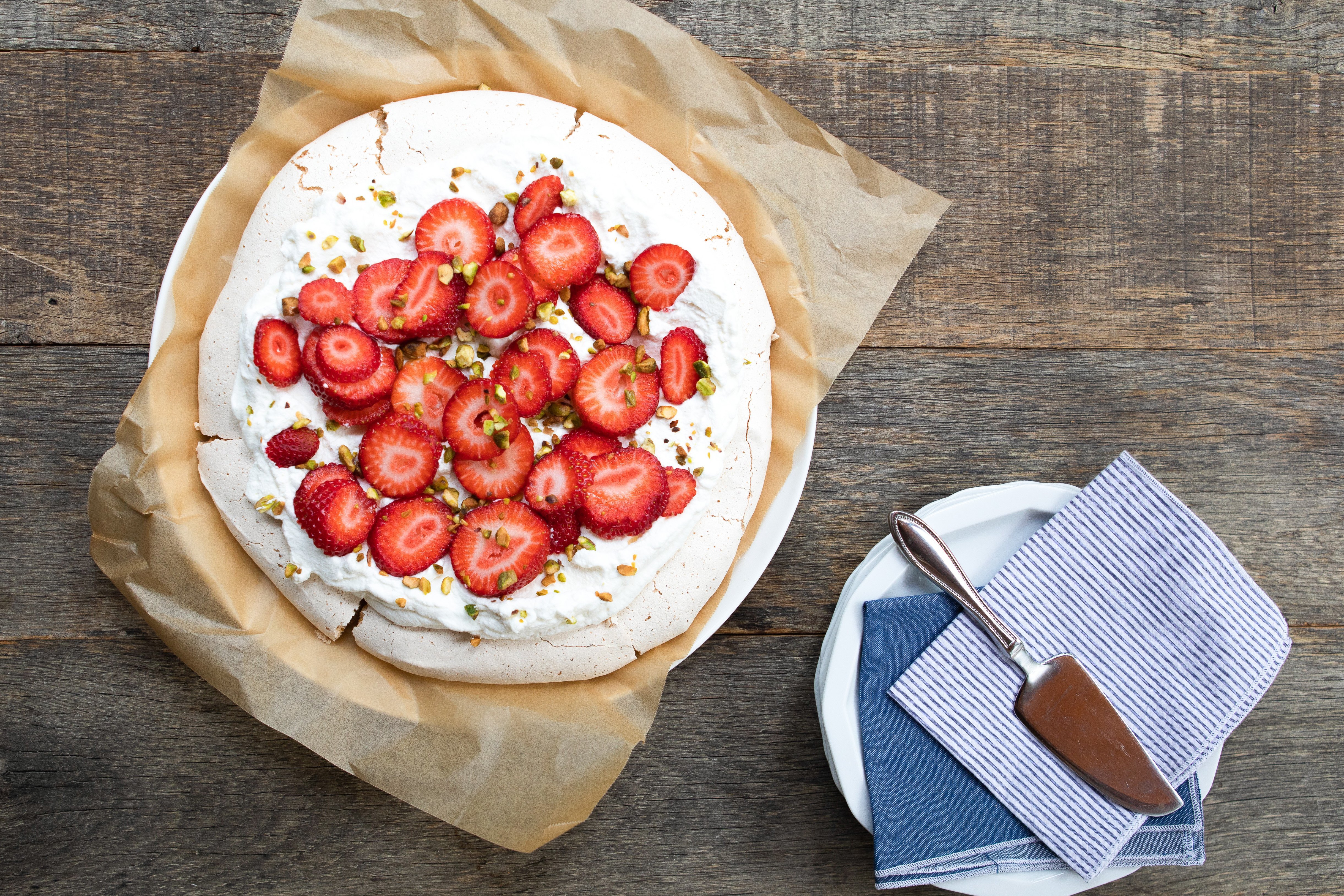 Leftover Pavlova
In the very rare case that there are any leftovers, you can put the pavlova in the fridge, but it will lose all it's crisp and simply be chewy the next day – not a bad thing, just different.