What is Eton Mess?
This Chocolate Eton Mess recipe is a relatively simple dessert made up of broken chocolate meringue, berries and whipped cream. It's a layered (sort of) dessert similar to a trifle, but as its name implies, it doesn't require too much care in putting those layers together. Eton mess originated in England at a boy's boarding school in Berkshire called Eton College, one of the most prestigious boarding schools in England to this day. Supposedly, this was served at a cricket match between Eton and Harrow, another British boy's school. I, however, prefer to think of Eton mess as originating when a cook broke their pavlova and decided to improvise by breaking up the meringue even more and just throwing everything together, but I'll never know.
What I do know about Eton mess is that it's easy to make and fun to put together. With a name like that, the cook as absolute freedom to make this any way he or she likes and can never fail. So let's jump in with reckless abandon!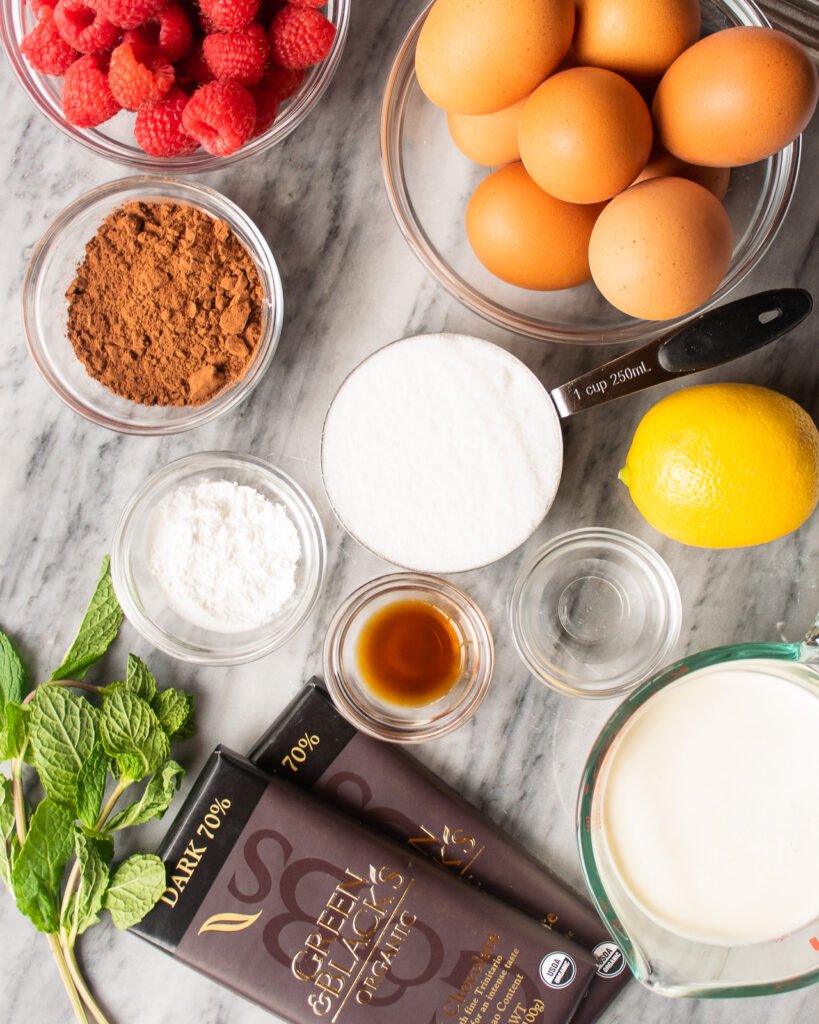 A Pavlova Dessert
The only thing you really have to make for Eton mess is the meringue and it is very simple. A meringue is basically made of beaten egg whites and sugar. When you make a pavlova, you add a little vinegar and cornstarch to stabilize the egg whites and give the pavlova a marshmallow-y texture inside. You'll whip the eggs whites for quite a while, so grab a hand mixer or stand mixer for this job. The egg whites need to get to stiff peak stage. The good news is that once you've started to incorporate the sugar, you can't really over-mix the egg whites, so keep going until the egg whites stand up tall when you pull the whip or whisk out of the egg whites and  invert it in the air. If you're in doubt, beat it some more.