Lots of people are finding that dairy products don't agree with them in one way or another. I seem to have no issues digesting milk, but I do find that it aggravates my respiratory allergies – at least I think I've deduced dairy to be the culprit. I was pretty disappointed to come to this realization, especially when so many foods that we, as North Americans enjoy include dairy. So regardless of whether you're one of those people with a diagnosed intolerance or not, it's nice to have alternatives to milk. I've tried many alternatives and while I do like almond milk quite a lot, nothing that I've tried so far compares with oat milk.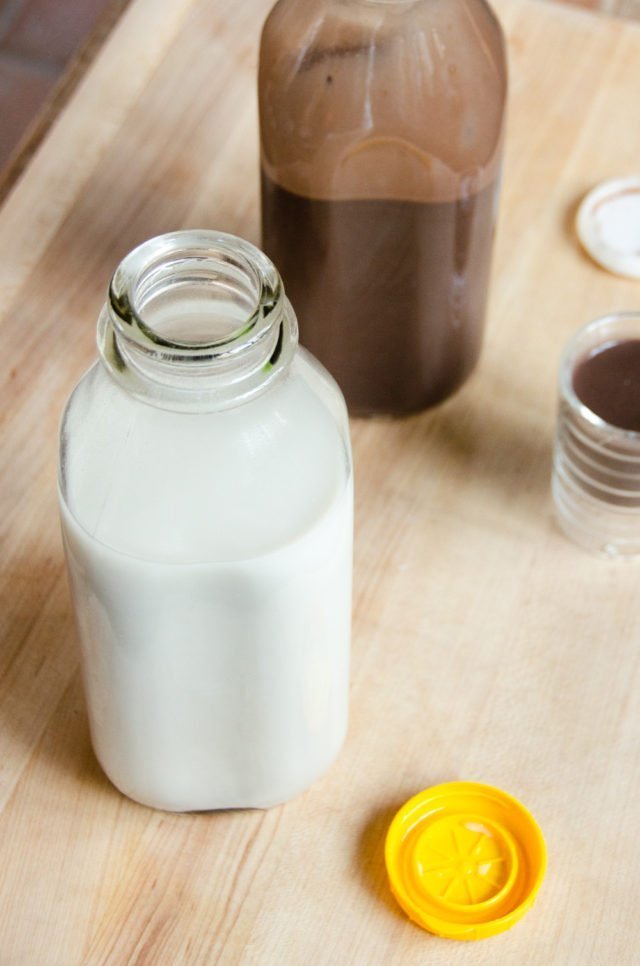 Oat milk has a slight sweetness to it (even completely unsweetened) and a light oatmeal flavor. It's so delicious on cereal or granola that I would choose it hands down over regular milk. It also steams and froths up like a champ if you're used to a cappuccino or latte in the morning and blends so nicely with the flavor of coffee. It has a creamy consistency that is more similar to whole milk than to low-fat milk, which makes it feel luxurious as well as delicious.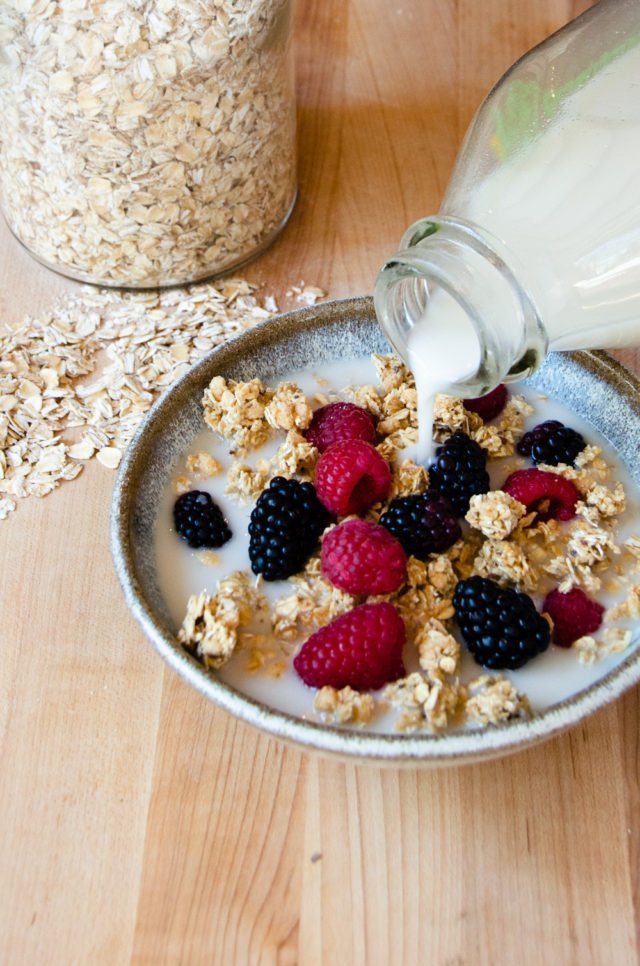 As with all substitute ingredients, it's important to think about its nutritional value as well as just taste. Oat milk is not as naturally nutrient-dense as cow's milk, but you'll find that many versions you can buy in stores are enriched with calcium and Vitamin D, similar to some milks. (My favorite brand is currently Oatly, although it is a challenge to find it in grocery stores because of its popularity.) Oat milk does have a good amount of iron in it too (1 cup of oat milk will deliver 10% of your daily iron requirement), which makes it a great substitute for vegans and vegetarians. It also brings along the good cholesterol-lowering trait of oats, so it's a good choice if you're watching your cholesterol.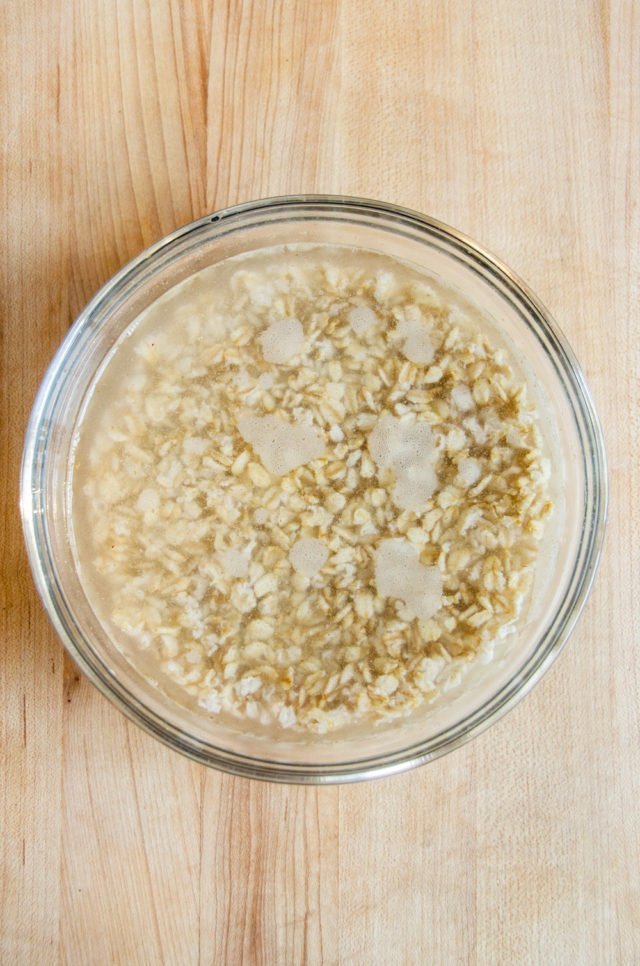 The downsides? Well, if you are buying your oat milk, while you might be able to find some brands that enrich the milk with good nutrients, you'll also find some brands that load it up with preservatives, thickeners, emulsifiers and sugars, which really decreases it's nutrient value. So, the answer is to make your own oat milk! It's really very simple, taking only two or three ingredients. All you need to make oat milk are regular old fashioned oats (not quick cooking oats), water, a blender and a nut milk bag or several layers of cheesecloth. Then, you'll just need a little patience after the 30 seconds of blender time, as you push the oat milk through the nut milk bag and into a milk container of your choice. Think of it as time to yourself to think about what you might make for dinner, that good book you're reading or that show you've been watching on television, or just life itself.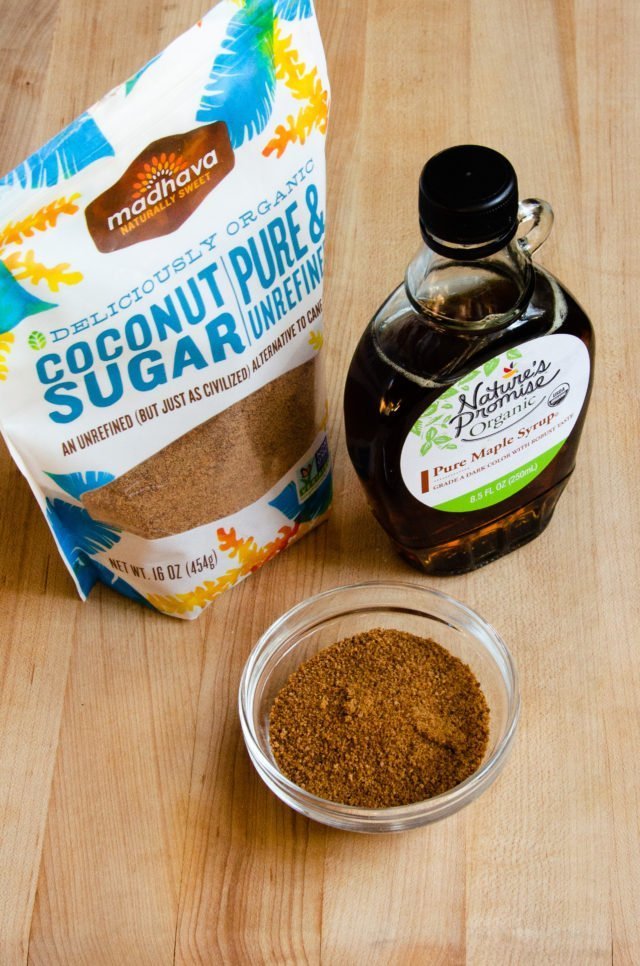 The milk will separate when it's left refrigerated, but just give it a little shake to reconstitute it before pouring it out. If you prefer your milk sweetened, the recipe below gives you options on how to sweeten, and you can even make chocolate or strawberry oat milk for the kids (big or small). What you'll end up with is delicious and pure – no preservatives or additives because you made it yourself. That's a milk substitute that you can feel good about!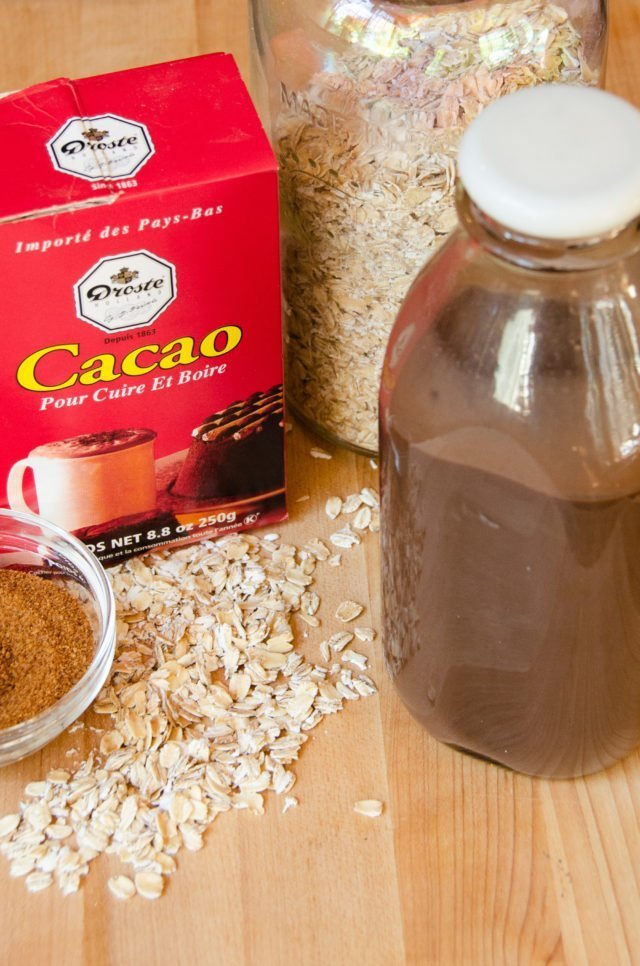 If you're all about feeling good about what you eat for breakfast or as a snack, a glass of oat milk along with a peanut butter breakfast bar will make you very VERY happy!