What is farro?
Farro is an ancient whole-wheat grain that refers to three species of wheat – spelt, emmer and einkorn. It is sold dried and when cooked it had a delicious nutty taste and chewy texture. Farro is very nutritious too, being a great source of plant-based protein and fiber. As such, it's a perfect base for a salad like this Farro Salad with Apples and Arugula (and some other really great flavors!).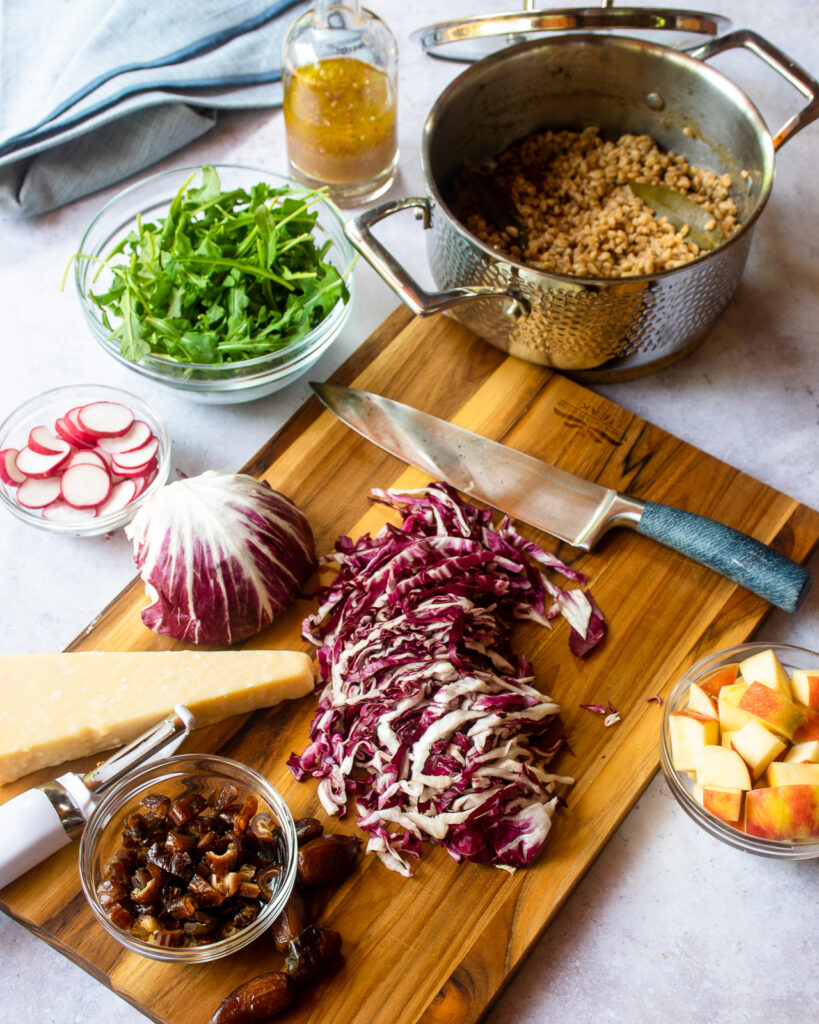 How to Cook Farro
Farro is very easy to cook. You simply boil it in liquid until it is tender and chewy with a little bite left – about 20 – 30 minutes. In this Farro Salad recipe, you can cook the farro in vegetable stock, chicken stock or water. Cooking in stock will add flavor to the farro, but it's not essential. Sometimes I like just the unadulterated flavor of the farro. Once it is tender/chewy, strain the farro and transfer it to a bowl to cool.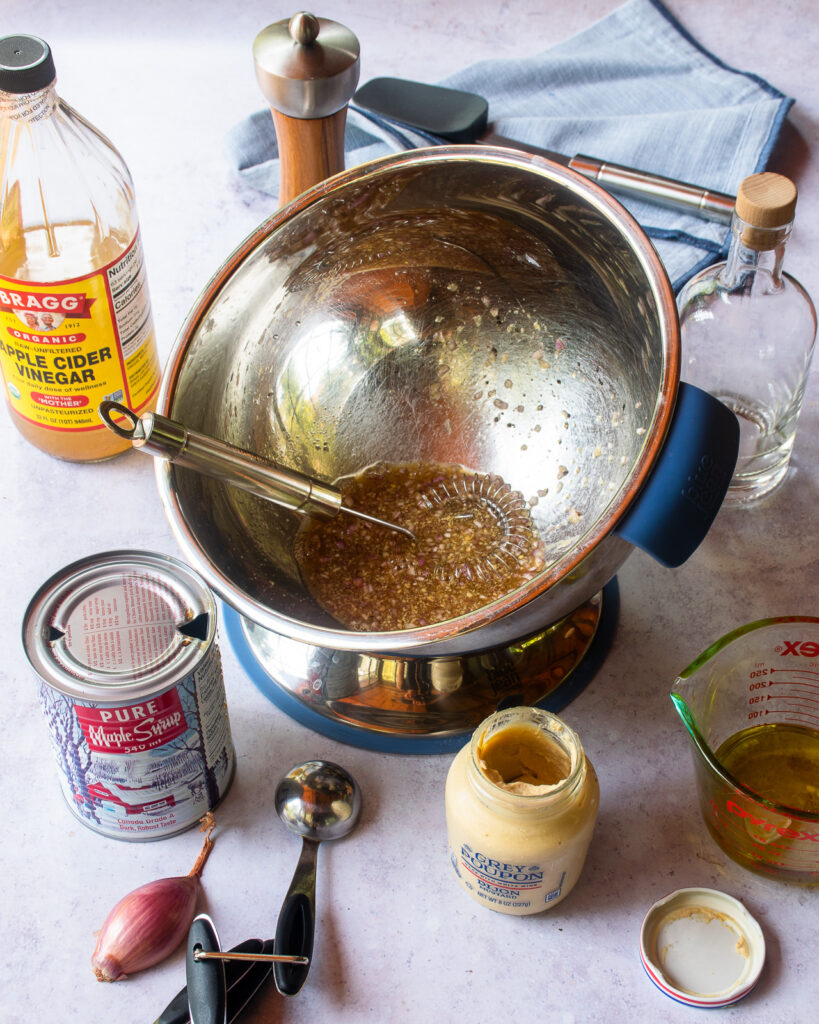 Dressing for Farro Salad
The dressing for this farro salad is based on apple cider vinegar and olive oil. Add maple syrup and Dijon mustard to the vinegar first and whisk to dissolve any lumps. Then add the shallot and thyme before whisking in the olive oil. You may not use all the vinaigrette on the farro salad, so save any extra for another occasion. It's a great dressing for salad greens or roasted vegetables.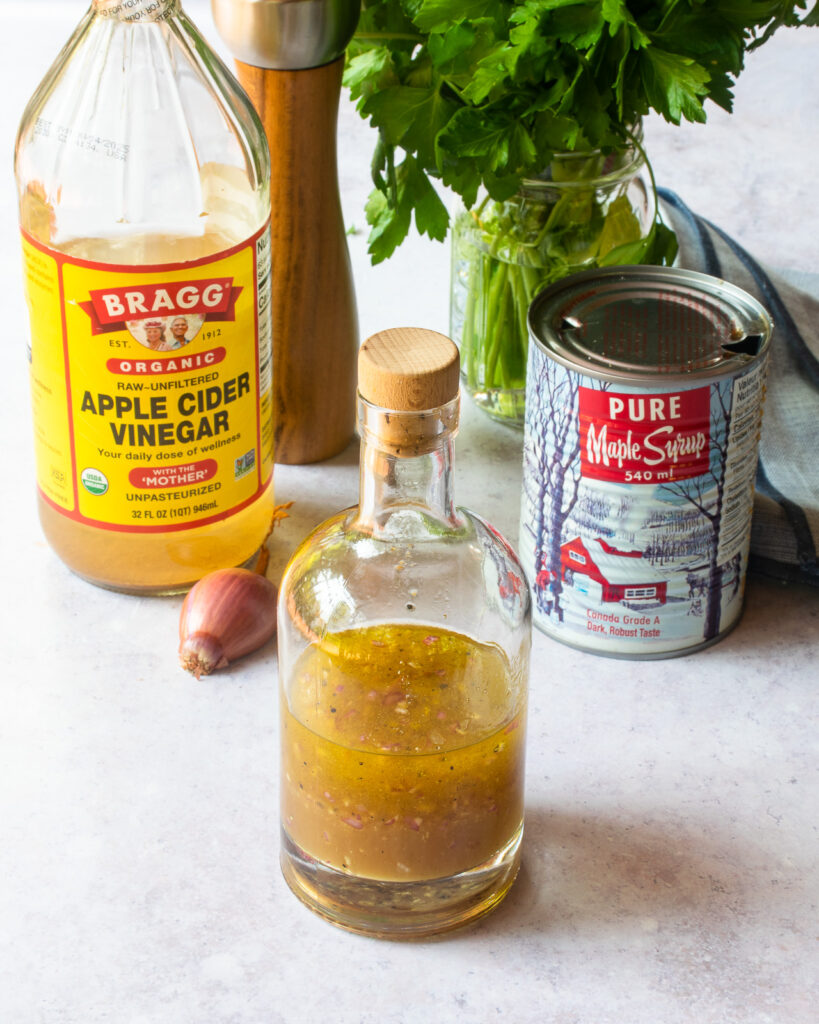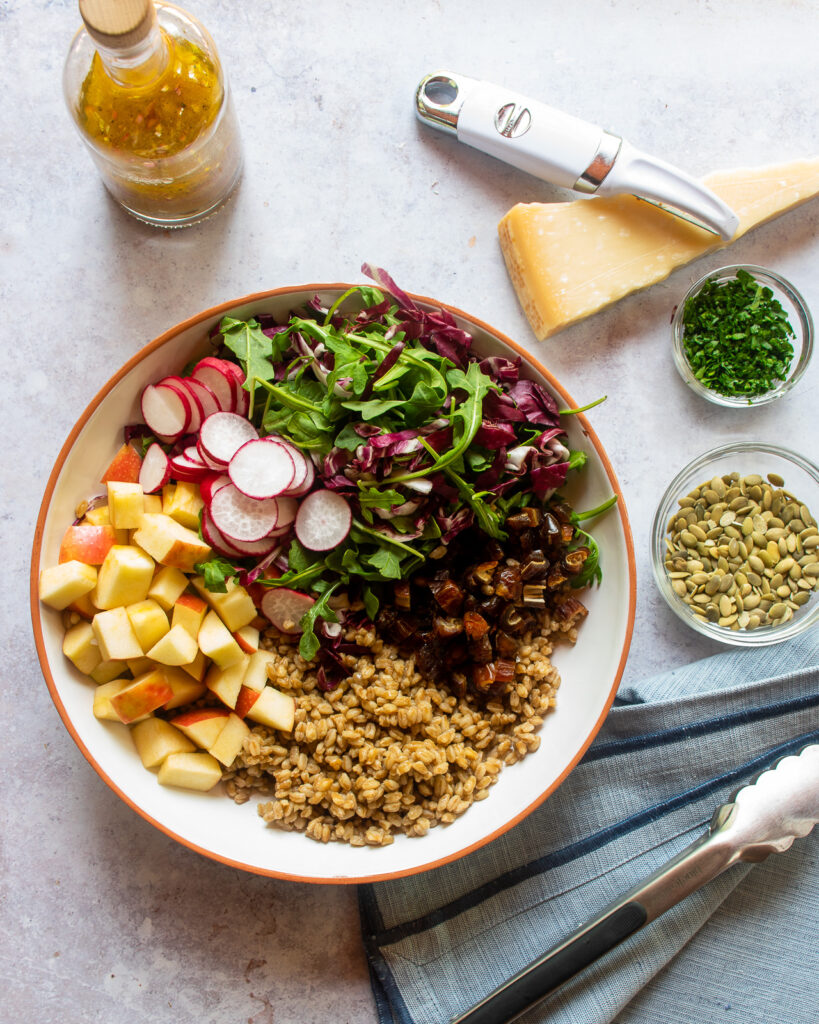 Making Farro Salad ahead
With the farro cooked and the dressing made, the rest of this farro salad is very easy. Just toss all the interesting ingredients (radicchio, arugula, dates, apple) together, dress with the vinaigrette and then top with the pumpkin seeds and Parmesan cheese. All together, this makes such a nice fall salad for dinner or lunch.