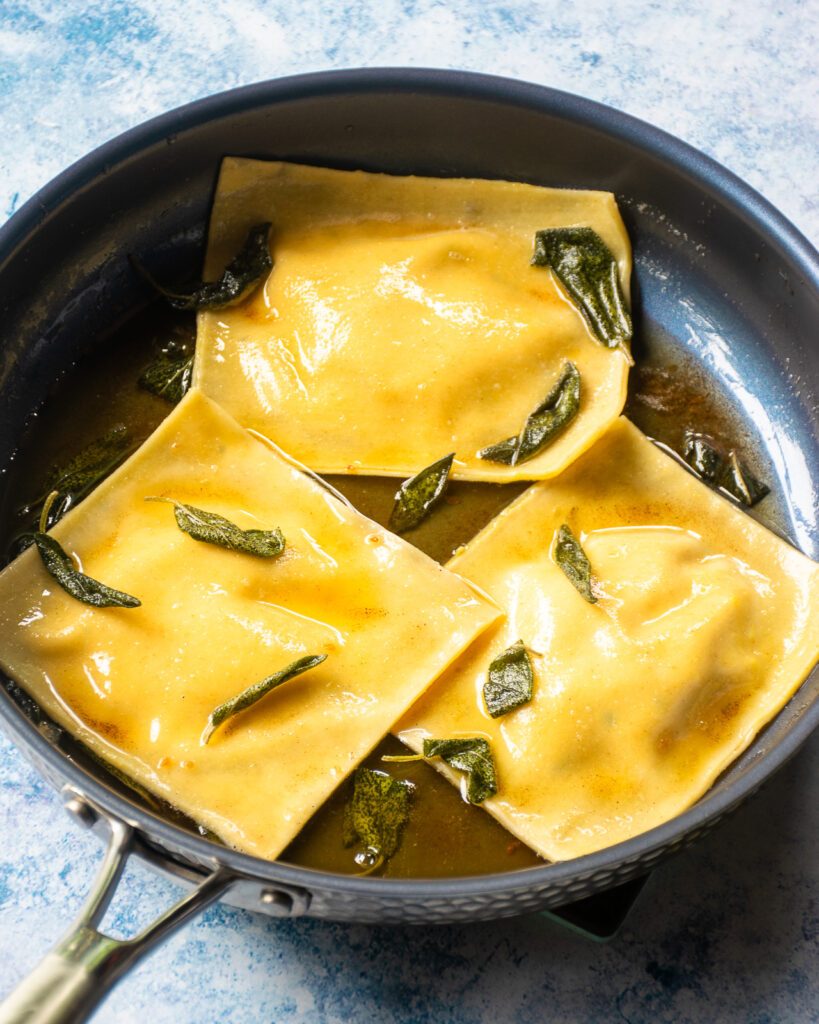 Semi-Homemade Ravioli
Making ravioli 100% from scratch can be a full day event if you're making the pasta yourself. If you use store-bought pasta sheets, however, making semi-homemade ravioli is completely do-able without spending the whole day in the kitchen.  Of course, if you want to make your own pasta, don't let me stand in your way! This butternut squash ravioli with brown butter is easy to make yet so delicious and decadent. You can make the ravioli ahead of time if you like (freeze after making, before boiling) and the brown butter only takes a few minutes, so you could actually pull this dinner off on a busy weeknight too.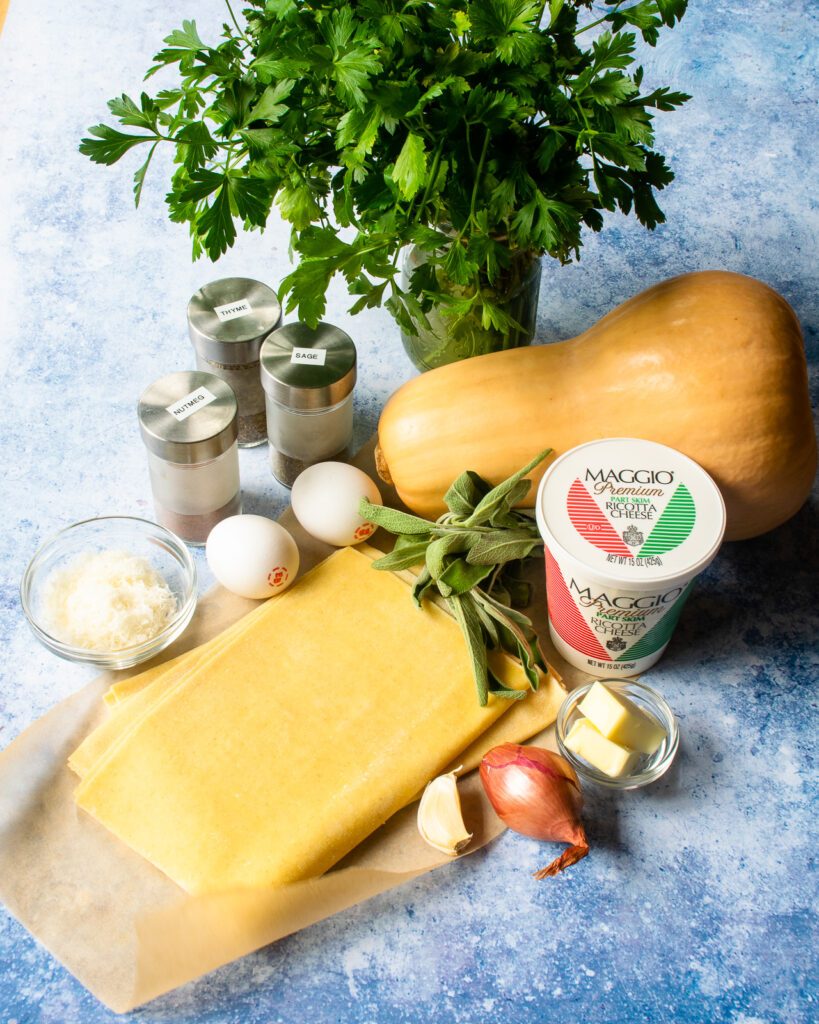 Simple Ingredients
In addition to the store-bought pasta sheets, you'll need some butternut squash, garlic, shallot, ricotta sheet, Parmesan cheese, butter, some herbs and spices and a couple eggs. Though that might sound like a lot as I rhymed off all those needs, these ingredients are very basic and easy to find.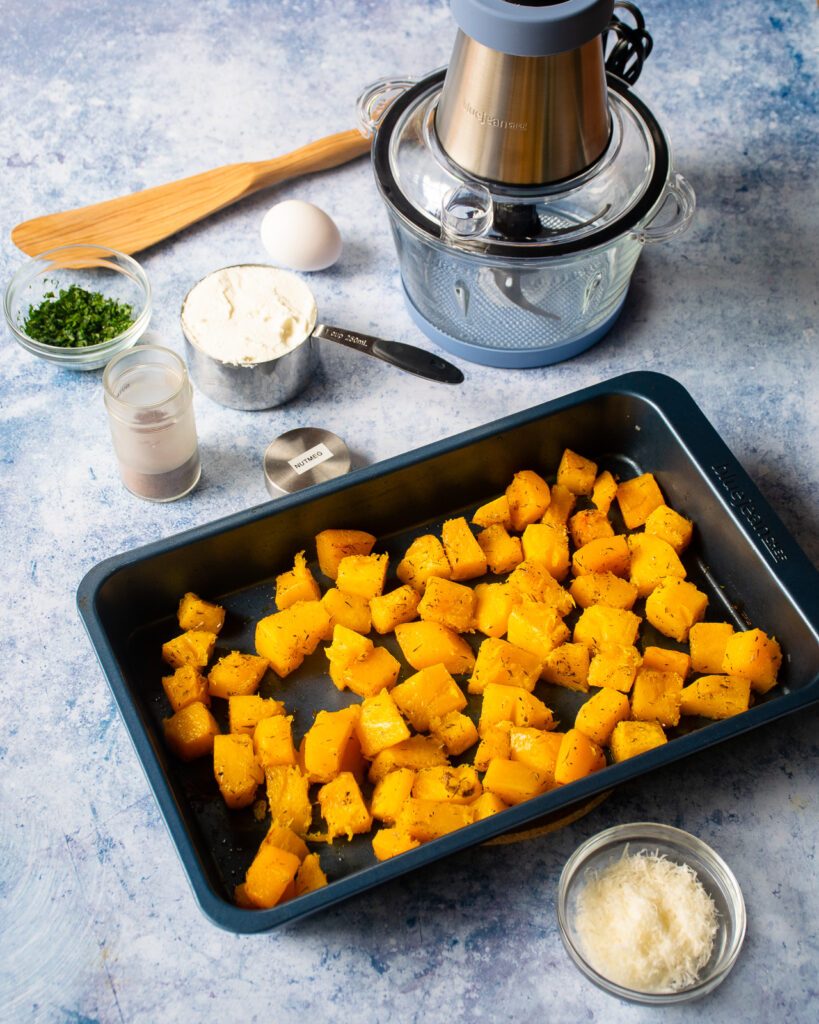 Butternut Squash Ravioli Filling
Roast, air fry or sauté the butternut squash until it is soft and crushable. You can stir all the ingredients together in a bowl with a wooden spoon, but I like to throw it all into a small chopper and blitz it for a few minutes until it is completely smooth. Season it to taste with salt and pepper.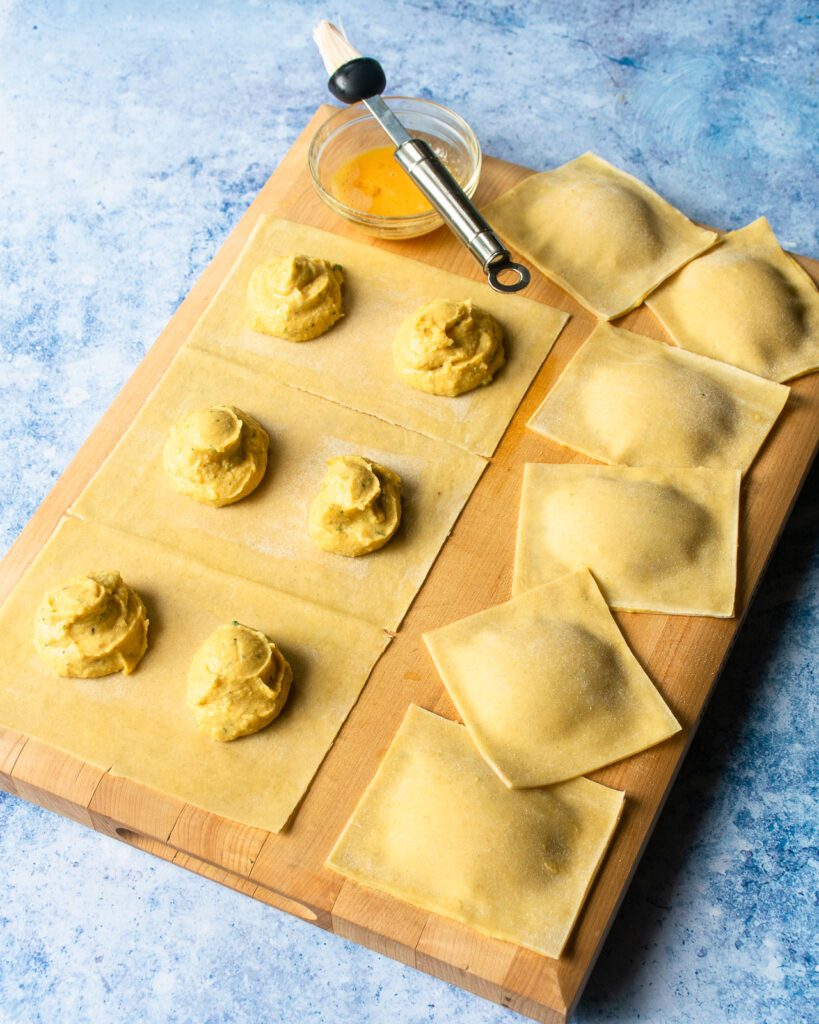 How to Make Ravioli
Lay out your pasta sheets and spoon the filling in equidistant dollops on one sheet. Brush all around the dollops of filling with egg wash and then lay the second sheet of pasta on top. Press around the filling to seal the two sheets together, but try to press out as much air as possible so that it is just filling inside the pasta pocket.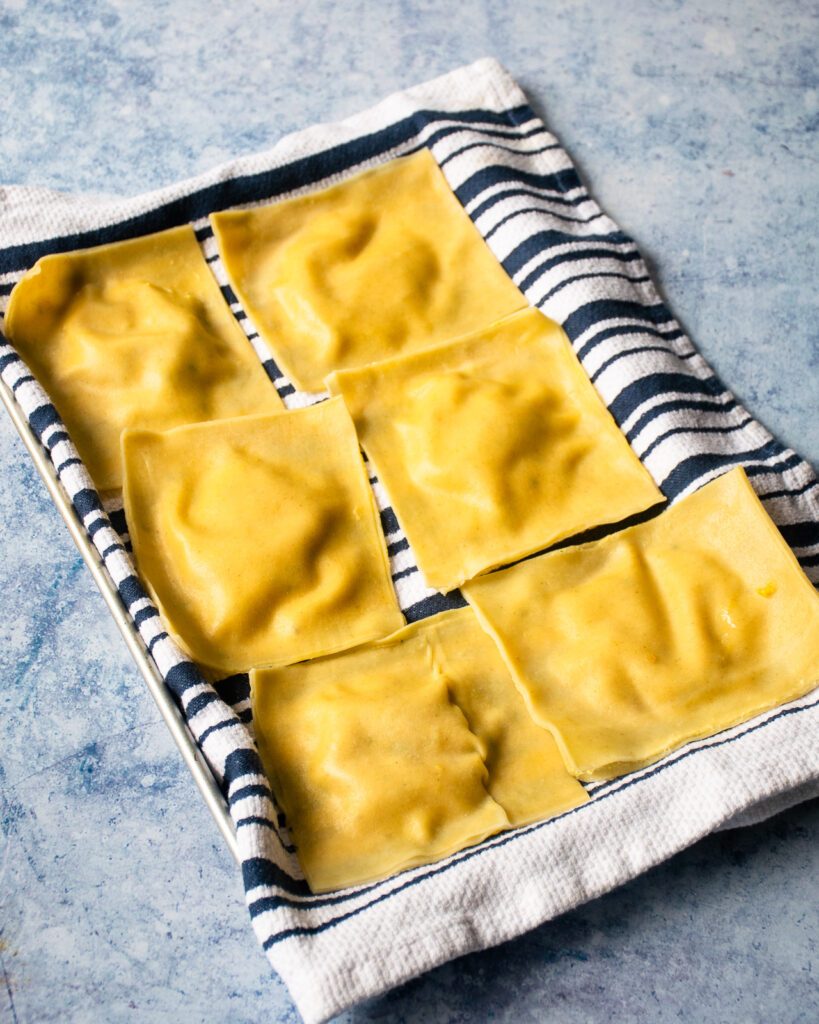 How to Cook Fresh Ravioli
Cook the butternut squash ravioli in a lot of boiling water. Use a big pot with more water than you think you need. The more water you have, the faster the water comes back to a boil when you add the ravioli, and the less chance the ravioli have to stick together. It only takes a few minutes to cook and when the ravioli are all floating on top and the pasta feels al dente, drain the ravioli and place them on a clean kitchen towel.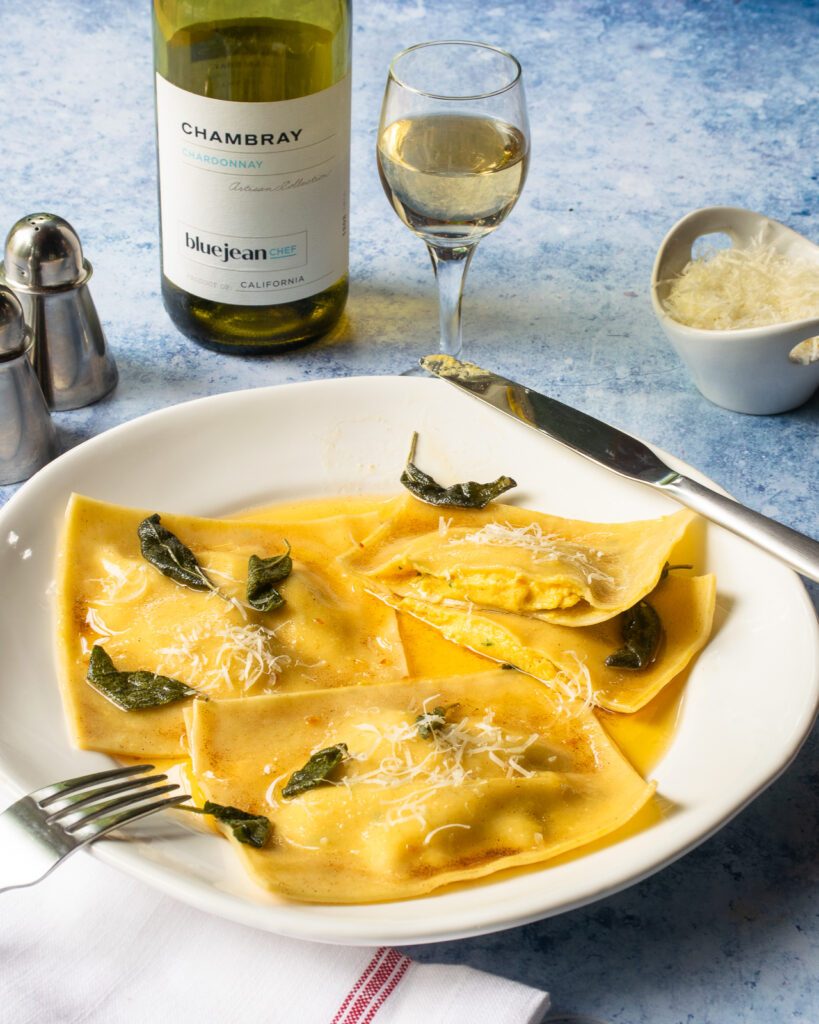 How to Serve Ravioli
Make the brown butter sauce in a large skillet – just let the butter brown. First you'll hear popping and sizzling as the water in the butter evaporates. Then the butter will become very quiet in the pan and the milk solids will start to brown. Watch carefully at this point as the browning can happen exponentially. If you don't want to see little brown milk solids in your finished dish, strain the brown butter through a fine strainer (I recommend this). Then, heat the ravioli back up in this brown butter and serve with some fried sage leaves. Some toasted pinenuts would be a welcome addition here too. A small side salad and some crusty bread to soak up leftover brown butter is all you need. Oh… and perhaps a nice glass of wine.