If you're someone who thrives on being appreciated as a cook, you should be making treats for dogs! I've had few human guests who are more excited about being fed and spoiled than my two dogs. No friend that I've ever invited over will sit on command, roll over, play dead and catch anything I toss to them in the air. Dogs, on the other hand? Make these blueberry pup-muffins and you'll have a trickster ready to do whatever you say. You get my point.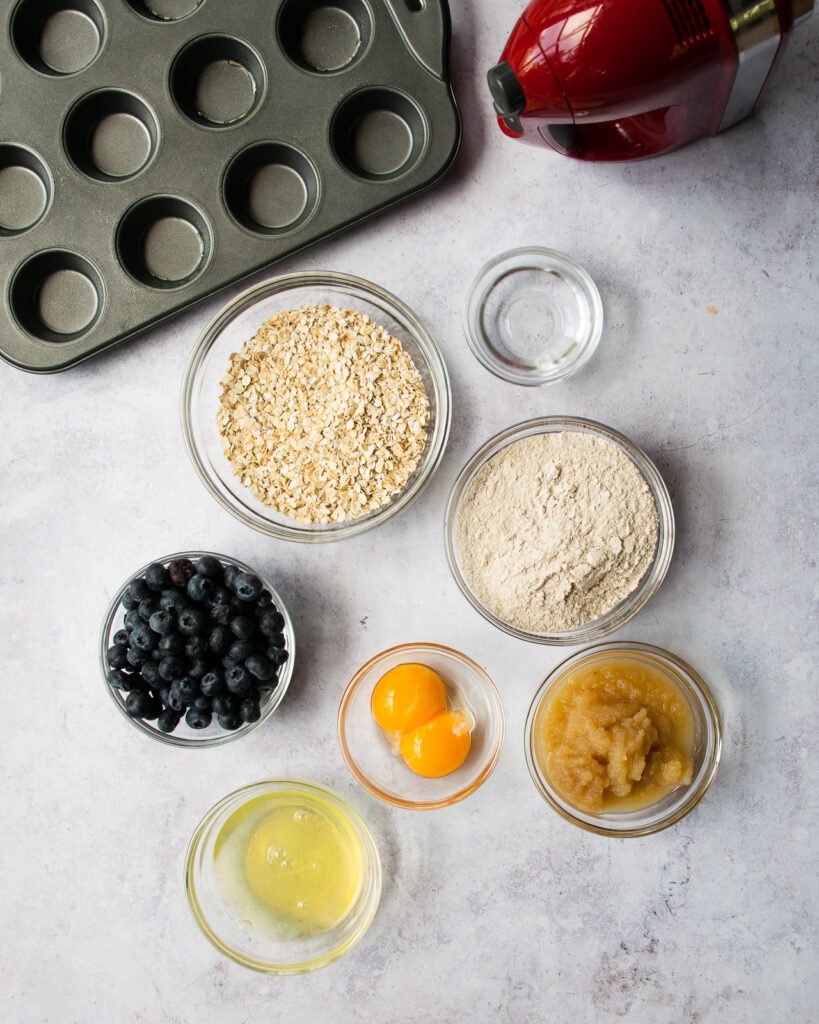 Safe Ingredients for dog treats
The most important thing to pay attention to when you are making homemade dog treats, is to make sure all the ingredients are safe for your dog. All the ingredients in these blueberry pup-muffins are safe for dogs in general, but you know your dog best and your dog might have specific allergies. Always test a food out on your dog in a small quantity before letting them eat a lot of it. Here is a list of common ingredients and whether they are safe for dogs or not. (Incidentally, if you have a dog, you'll find a lot of useful and interesting information about your best friend on this website, Fluent Woof.)
In this recipe, you'll find eggs (super nutritious and good protein), whole wheat flour (fiber ), blueberries (full of antioxidants), applesauce (minerals, vitamins and more fiber) and oats (even more fiber). That's it!