Homemade Dog Treats
If you're puppies are anything like mine, you probably  go through a ton of dog treats. Of course, you want to treat your best friend in moderation, but there's the dog treat for good behavior, the dog treat for correcting bad behavior, the dog treat at the end of a walk, the dog treat for bedtime and the dog treat for just being so darn cute and lovable. That can start to add up!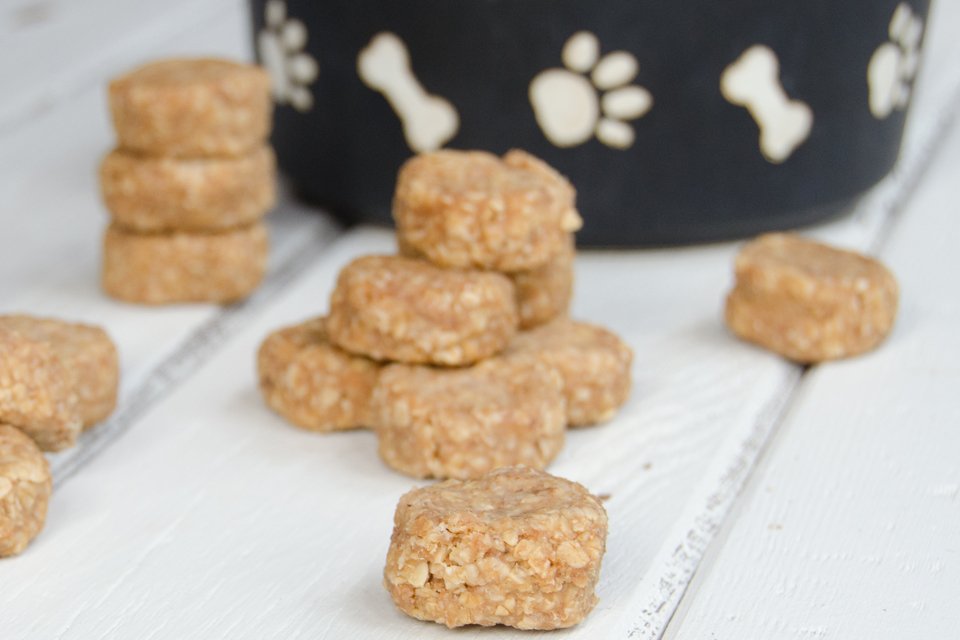 Ingredients In Homemade Dog Treats
Whenever you make your own homemade treats for dogs, it's super important to know what ingredients are safe for your dogs. You can see a great list of what not to feed your dog here. When I started thinking about making dog treats for my sweet Hazel and Loulou, I started with carrots. My girls love carrots because it is really the only human food treat they get with any regularity. One of my favorite things to do is to pull two carrots from my garden, bang off all the dirt (they aren't that picky!) and watch them run across the yard with it, carrot greens flowing out of one side of their mouth, until they find a good spot to lie down and enjoy it.  Carrots are low in calories, but high in fiber and vitamins. The additional bonus of carrots is the crunch – fun to eat and good for their teeth. So, I decided that a slice of carrot would be the secret surprise inside this puppy treat.