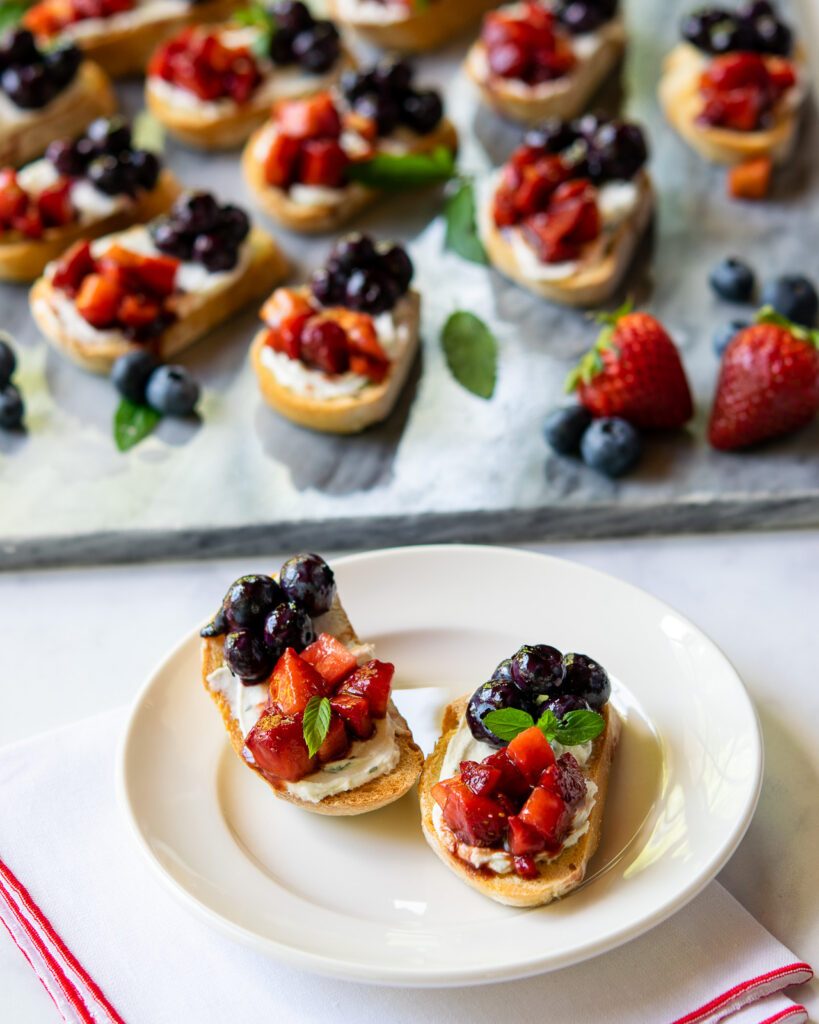 Red, White and Blue Appetizer
When the Fourth of July rolls around and you're looking for a festive appetizer to serve your party guests, these berry and goat cheese crostini are the perfect find! Not only are they colorful with absolutely no food coloring, they are delicious, seasonal and pretty too. Every time I look at these cute little crostini, I can't help but see a sea of flip flops, and I can guarantee you I've never said that about any of my recipes before!
Easy to Find, Seasonal Ingredients
Crostini are made by toasting small rounds of white bread and topping with any number of ingredient combinations. This berry and goat cheese crostini recipe uses very easy to find ingredients that are in season in the summertime. Fresh berries, enhanced with sweet-acidic balsamic reduction and blueberry (or blackberry) jam are paired with tangy, slightly sweetened goat cheese for a bright, sweet and creamy contrast to the crunchy bread below. I guarantee, you'll go back for a second bite (or flipflop).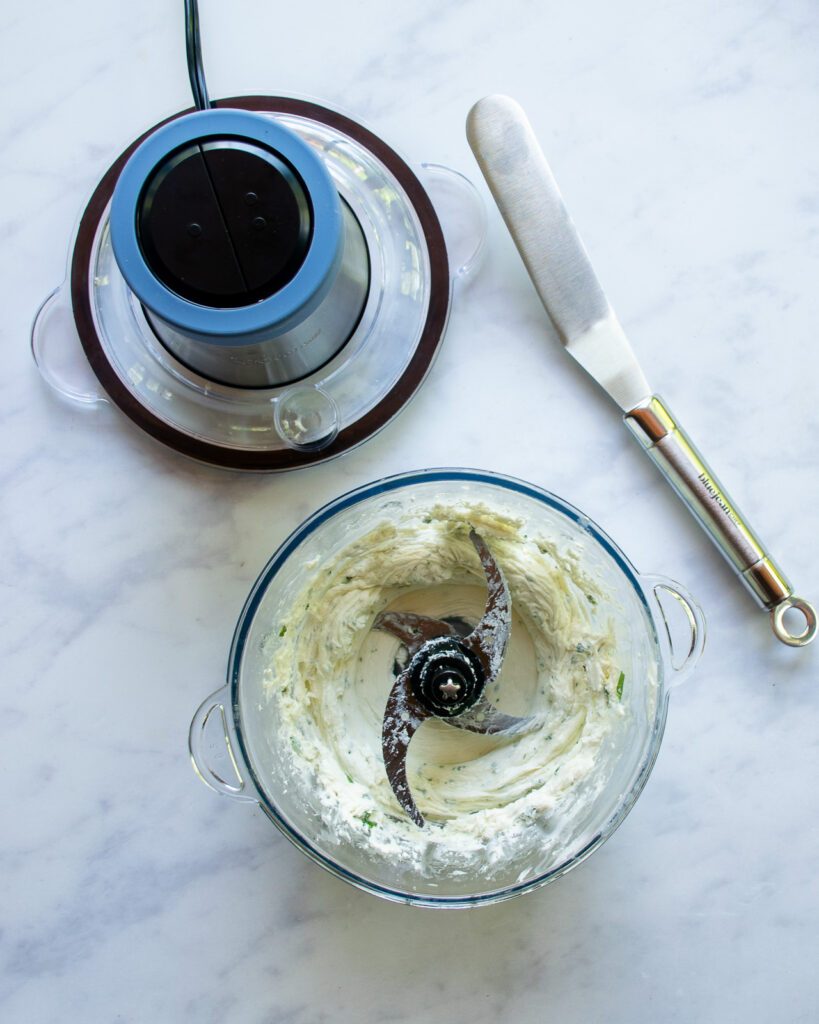 Whipped Goat Cheese
Goat cheese is soft to begin with, but you want to make the goat cheese as smooth and spreadable as possible. A little mini chopper makes quick work of whipping the goat cheese, while also combining it with the honey and some chopped mint. Add the mint after the cheese and honey are well blended so that the mixture has no chance of turning green from the mint.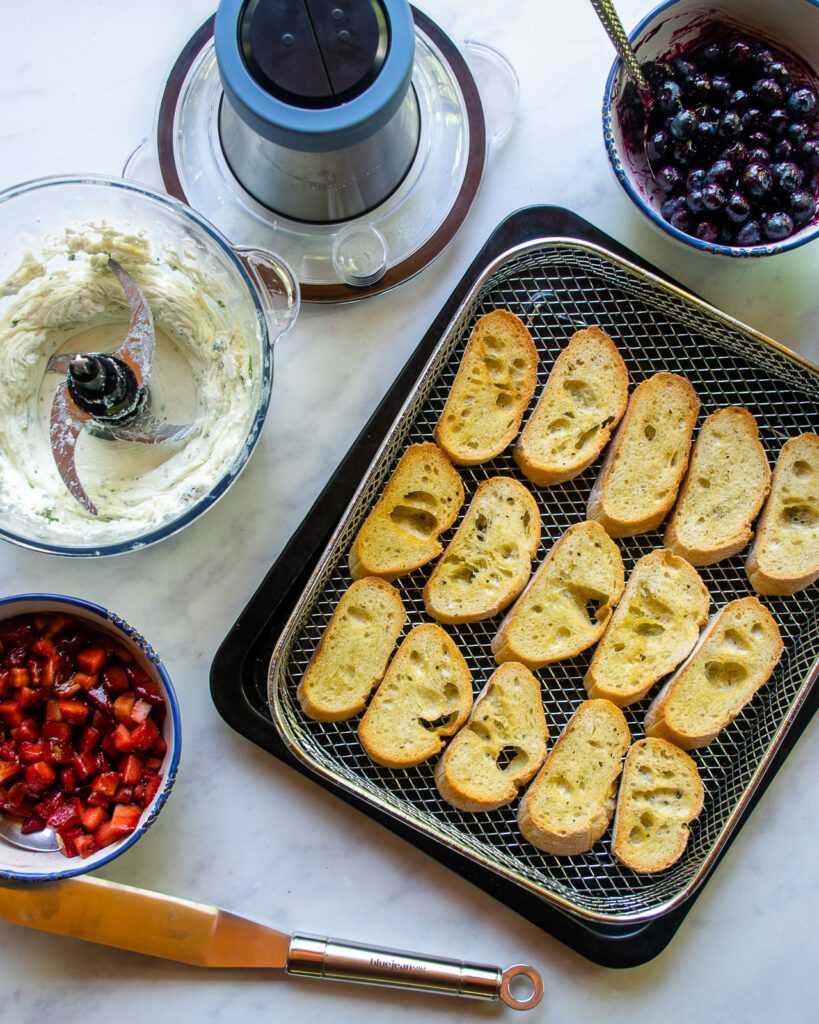 Make Crostini Ahead
The crunch of the crostini is an important part of this appetizer. Making the crostini too far in advance gives the toasted bread too much time to get soggy under the goat cheese. So, if you want to make this appetizer ahead of time, make all the components (toast the bread, mix the strawberries, mix the blueberries and whip the goat cheese) and then assemble at the last minute. They'll hold well for at least 30 to 45 minutes, and that's much longer than they'll last!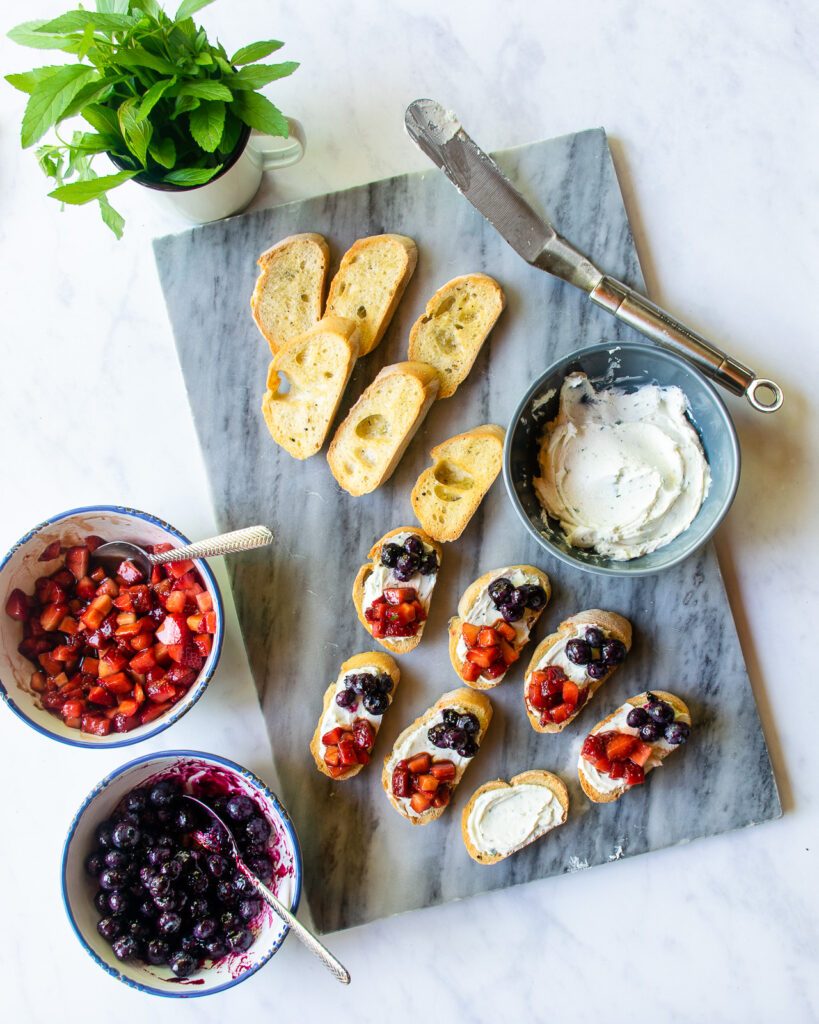 Fourth Of July Appetizer
You don't have to wait for the Fourth of July to make this appetizer, but if you are making it for the holiday, be sure to leave some white space between the two spoonfuls of berries, so that it is truly red, white and blue. If you're making this for any day of the year, you can toss the berries, balsamic and jam all together in one bowl and spoon that on top of the goat cheese, saving yourself a step.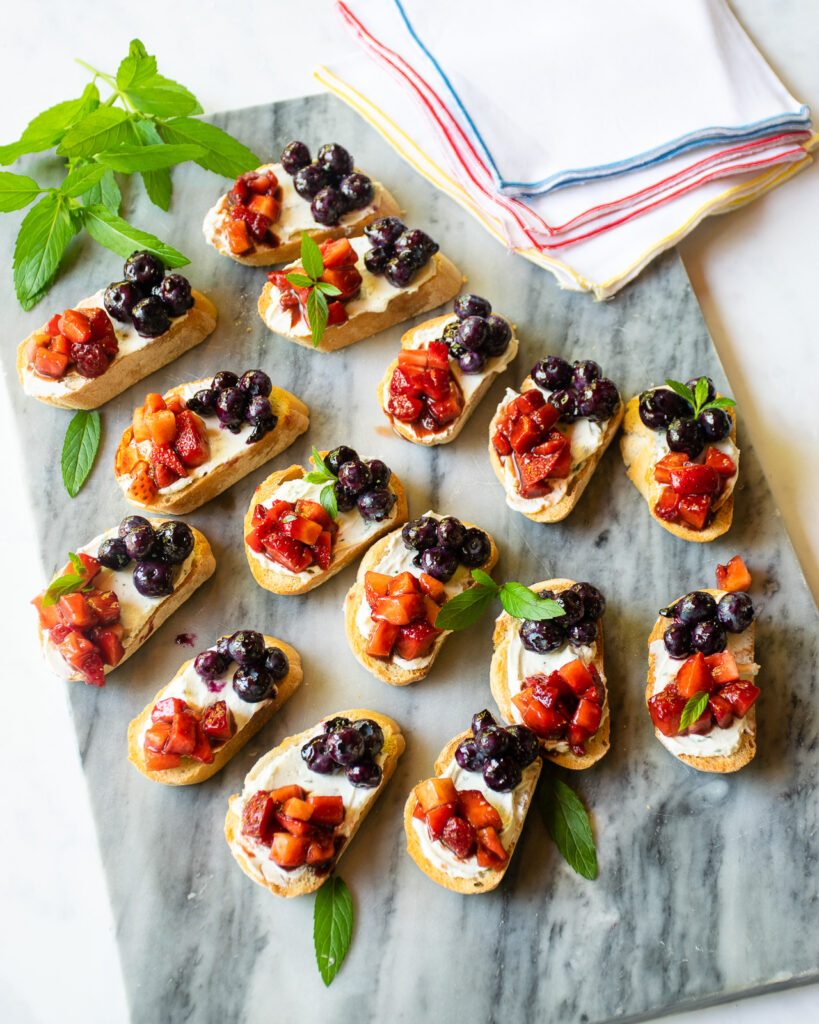 One More Thing…
If you happen to have any berry mixture left over, hold onto it like a precious gem. This mixture of berries is absolutely spectacular over vanilla ice cream. In fact… you might even forget the crostini and go straight to the ice cream!