When making perfect pancakes, it's important to have the pan at just the right temperature. Using an electric skillet for this is ideal, because once you've found that right temperature, the pan will keep the temperature even and you won't have to adjust the heat. The right temperature pan will cause the pancakes to rise slightly as they cook, but won't burn the outside before the inside is cooked. Once you have the right temperature set, you can rest assured that when you see bubbles starting to pop in the batter, you are ready to flip the pancakes and the underside won't be overcooked.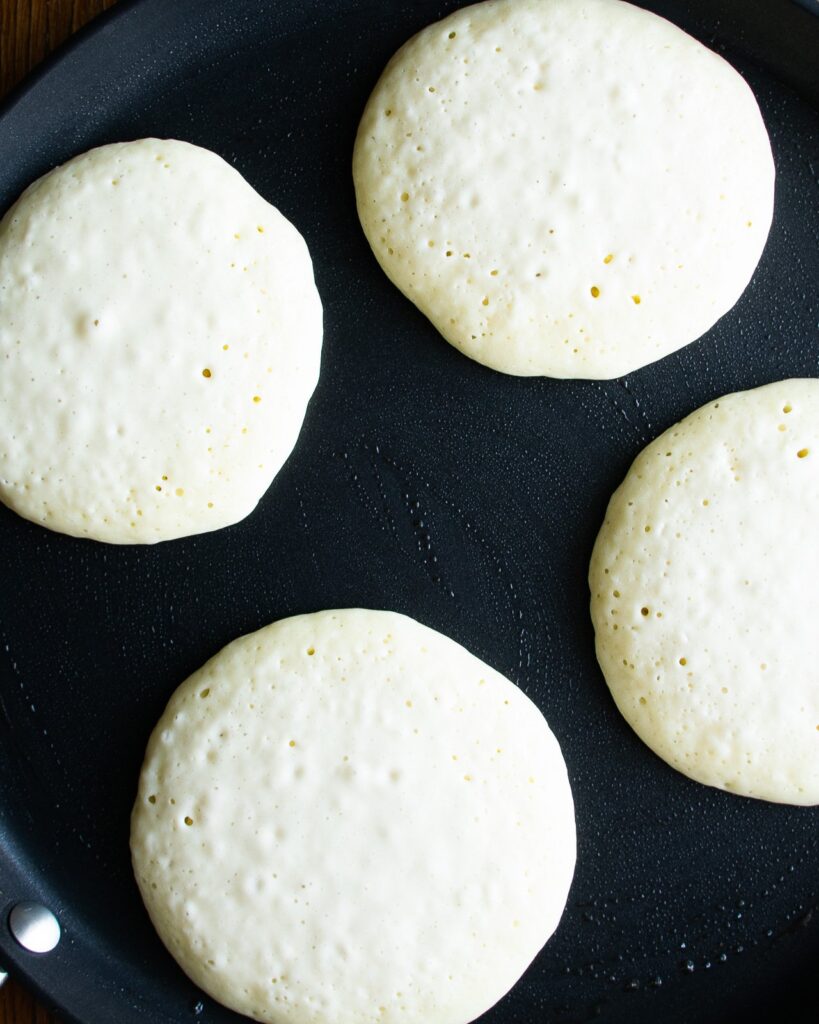 Many recipes for pancakes include buttermilk. If you don't have buttermilk on hand, you can use milk and lemon juice instead. While it's not exactly the same as buttermilk, it's a good substitute, and you won't be saddled with three leftover cups of buttermilk, which you'll throw away in a couple of months when you find it in your fridge chatting with the open can of tomato paste on the top shelf at the very back!
I like to add a little butter to the pan before each batch of pancakes. The butter gives the pancake a lacey browned pattern on the top and crisp edges. You may prefer a solid browned pancake, in which case you may not need to butter the pan in between batches of pancakes.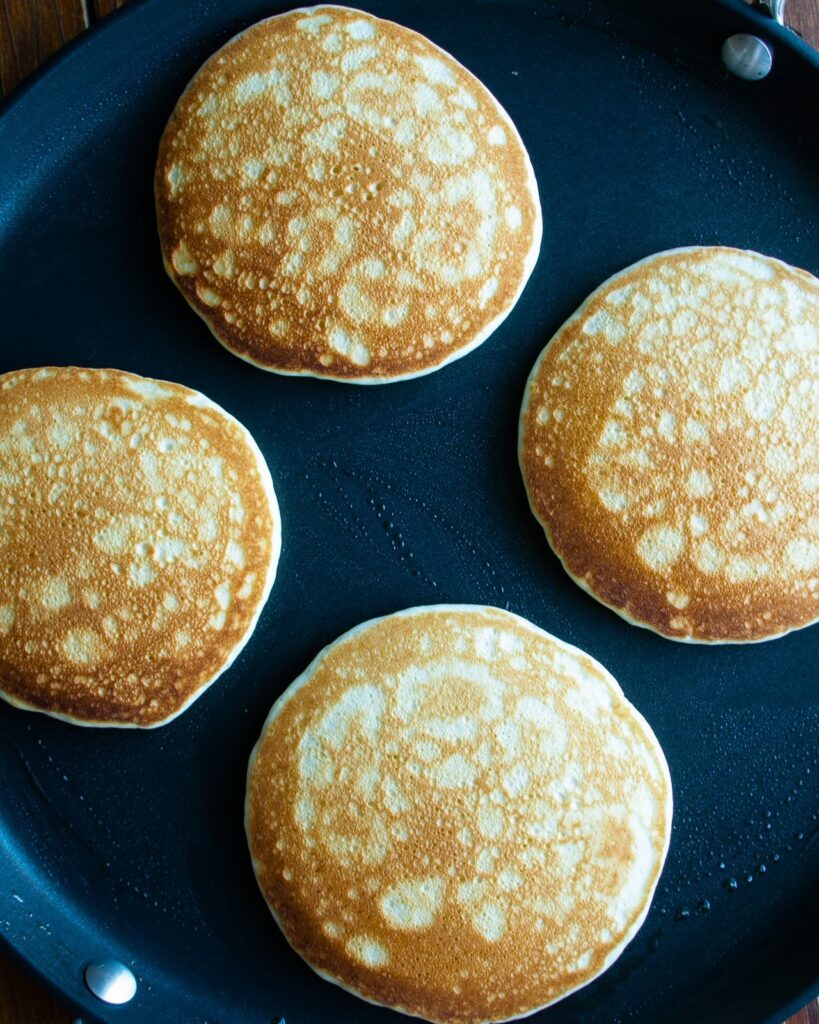 If your goal is to make beautiful fluffy pancakes, try separating the egg yolk and white. By beating the egg white to soft peak stage (when the egg whites can almost stand up on their own when you lift the whisk out of the bowl) and then folding it into the batter, you can incorporate air into the pancake, which will make it light and airy.