You will be a master crêpe maker.
I say this with the utmost confidence, not even knowing anything about your culinary skills. I say this because if you follow this recipe and use up all the batter making 16 to 20 crêpes, you will do just enough practice to be an expert by the end of it.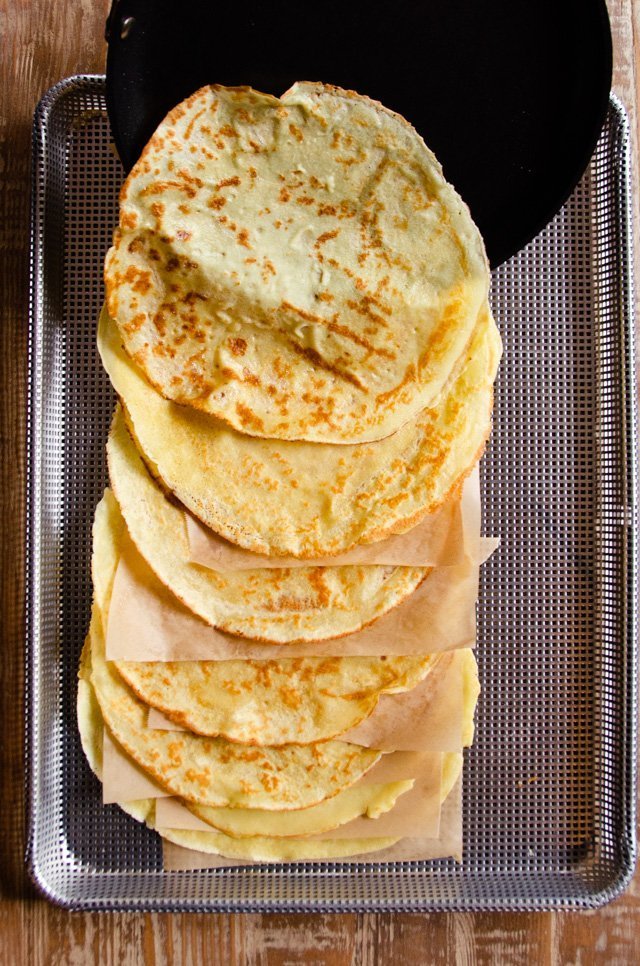 The recipe below is versatile has one optional ingredient – sugar. The sugar does add flavor to the crêpes, but it's not absolutely necessary if you're trying not to eat sugar. If you're making crêpes for a dessert, chances are you're not avoiding sugar, so throw it into the batter for the extra flavor.  If you are not a fan of sugar, feel free to leave it out. I generally leave it out if I'm making the crêpes for a savory meal and put it in if I'm making a dessert. Versatile.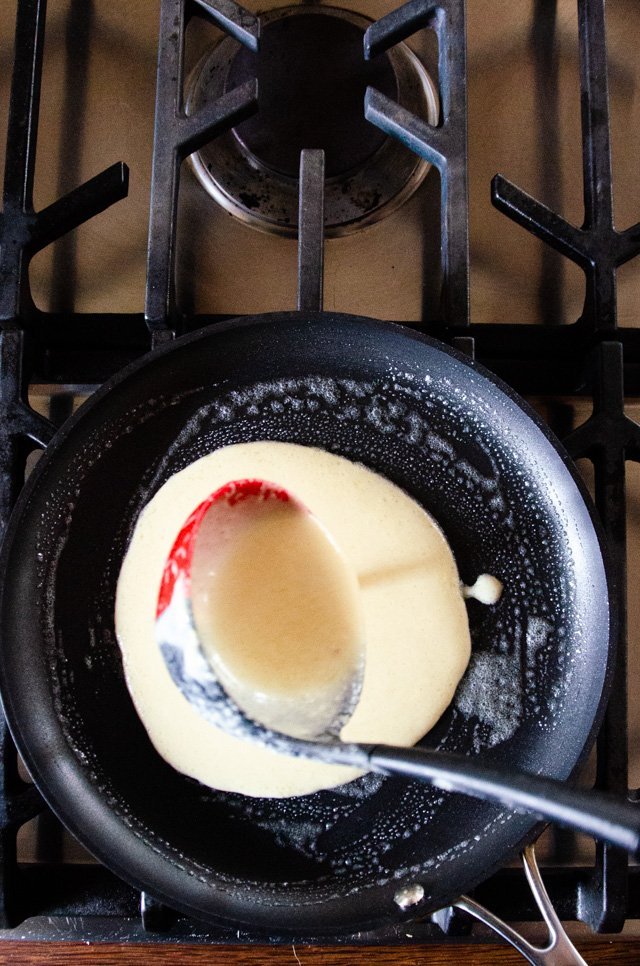 There's another aspect of this recipe that adds to its versatility and it involves the instruction to rest the batter. Resting the batter for 2 hours at least, or as much as 48 hours is a well-known tip for making the perfect crêpe. Resting, it is said, lets the gluten relax, absorb more moisture and delivers a crêpe that is not lace-like or hole-ly. It dawned on me recently that I really had no proof that this was true, other than it has been something I've believed for a long time. So… I tested that theory and made crêpes immediately after I made the batter. Nothing went wrong. So, I've changed my tune a little since I wrote this recipe and made the video below. I now believe that if you're in a hurry, make the batter and make the crêpes. You'll be fine. If, however, you have time on your hands (or you like having crêpe batter in your fridge for last minute breakfast ideas), time does develop the flavor of the batter (just as it does with pizza dough), so make it and let it rest. You will need to thin the batter the longer you rest it, so be ready to whisk in a little water right before you make the crêpes.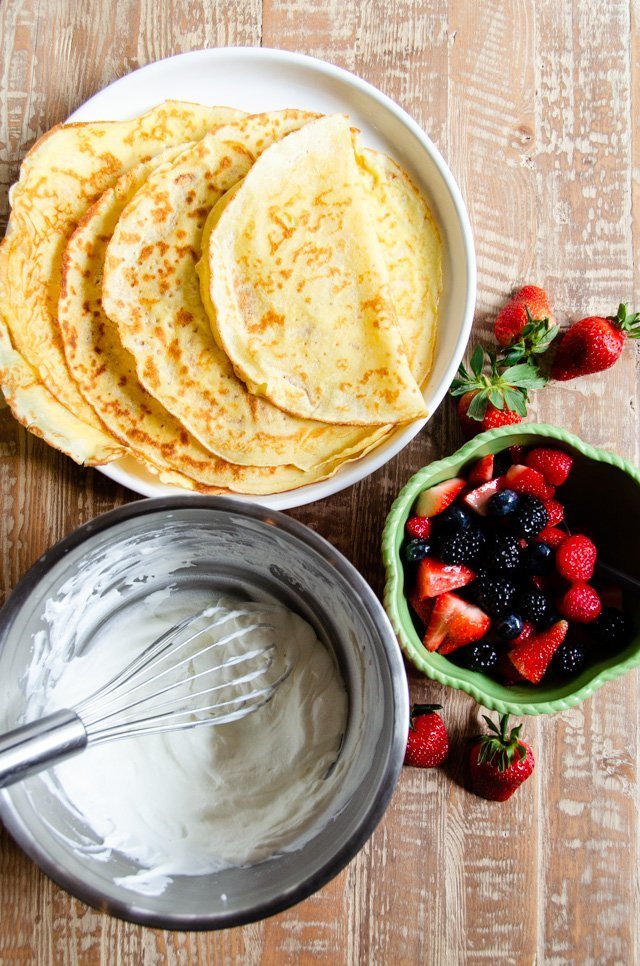 The other secret to making perfect crêpes is to have the right pan. The first thing to get right is the size of the pan. If you're making dessert crepes, you might like an 8-inch pan. If, however, you're making savory crêpes, a 10-inch is probably better suited to the task and easier to roll around fillings. The next important feature is the lip of the pan – ideally there's shouldn't be much of one. This allows you to pour batter into the pan and then immediately dump it right back out to ensure you are making the thinnest crêpe possible without having a huge lip on one side of the crêpe. I cherish my traditional crêpe pans and think they do the best job, but I've had great success with non-stick pans as well, like this one, by Cuisinart.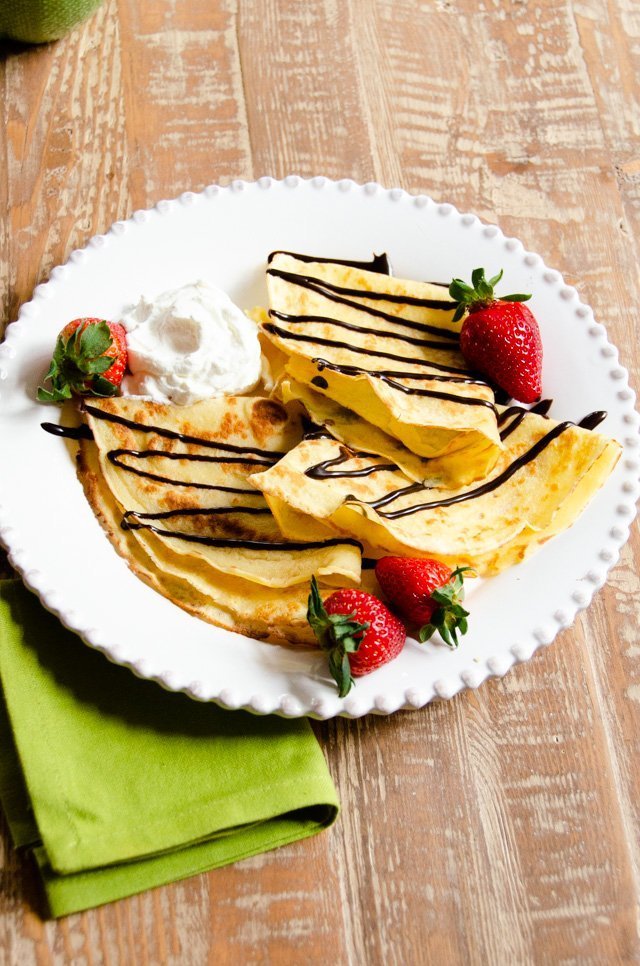 With the right pan, the right recipe and about 30 minutes I know you will be an afficionado in the crêpe-making world. I have no doubt.