You will be a master crêpe maker.
I say this with the utmost confidence, not even knowing anything about your culinary skills. I say this because if you follow this recipe and use up all the batter making 16 to 20 crêpes, you will do just enough practice to be an expert by the end of it.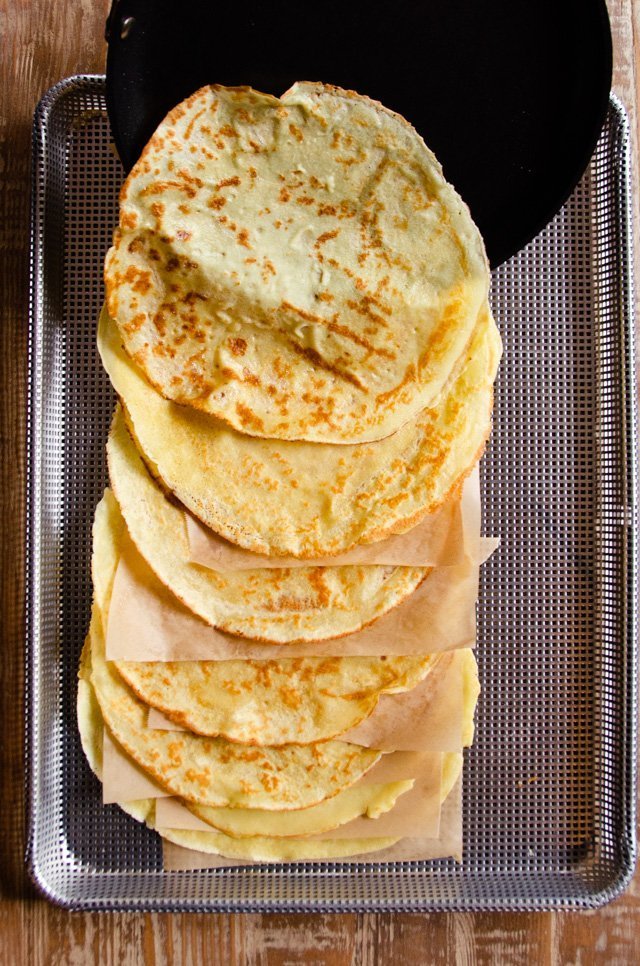 The recipe below is versatile has one optional ingredient – sugar. The sugar does add flavor to the crêpes, but it's not absolutely necessary if you're trying not to eat sugar. If you're making crêpes for a dessert, chances are you're not avoiding sugar, so throw it into the batter for the extra flavor.  If you are not a fan of sugar, feel free to leave it out. I generally leave it out if I'm making the crêpes for a savory meal and put it in if I'm making a dessert. Versatile.