The beauty of No Knead Bread is that once you've made it a couple of times, you can start tweaking it to suit your needs – add some nuts, raisins, olives, herbs, or substitute in some ingredients like whole wheat flour. Anyone who has ever baked before will know that you can't just blindly substitute whole wheat flour for regular flour, however. Whole wheat flour, because it contains the whole grain (bran, germ and endosperm) has a smaller percentage of gluten than white flour. Consequently, if you substitute whole wheat flour for white flour in a 1:1 ratio, you end up with a flat little, tough disk. You can, however, replace ¼ to ½ of the quantity of white flour with whole wheat flour and have success.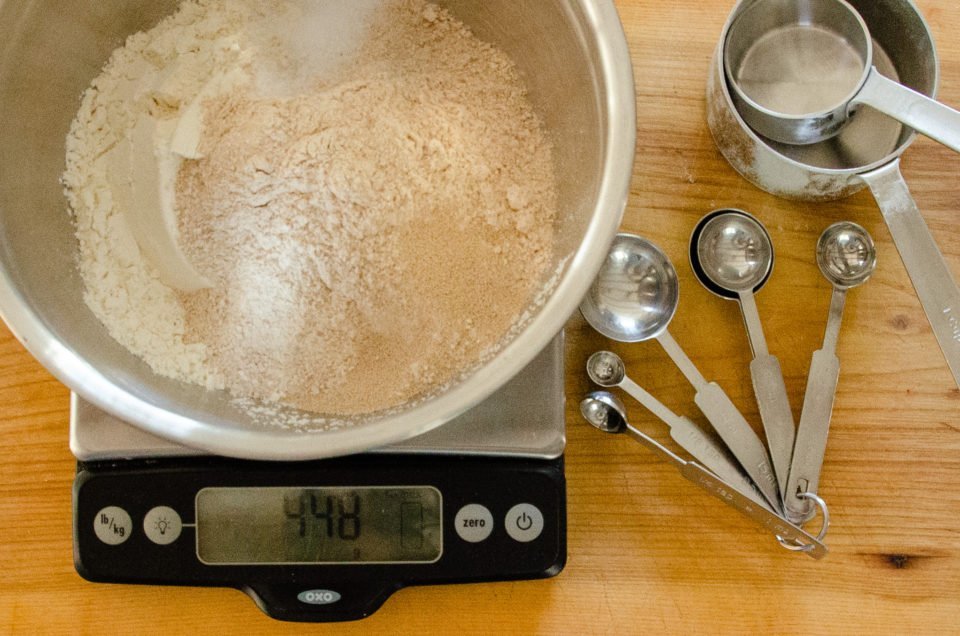 It has a darker, earthier appearance and taste, but still gives you that light airy crumb that you are looking for and is just as easy to make.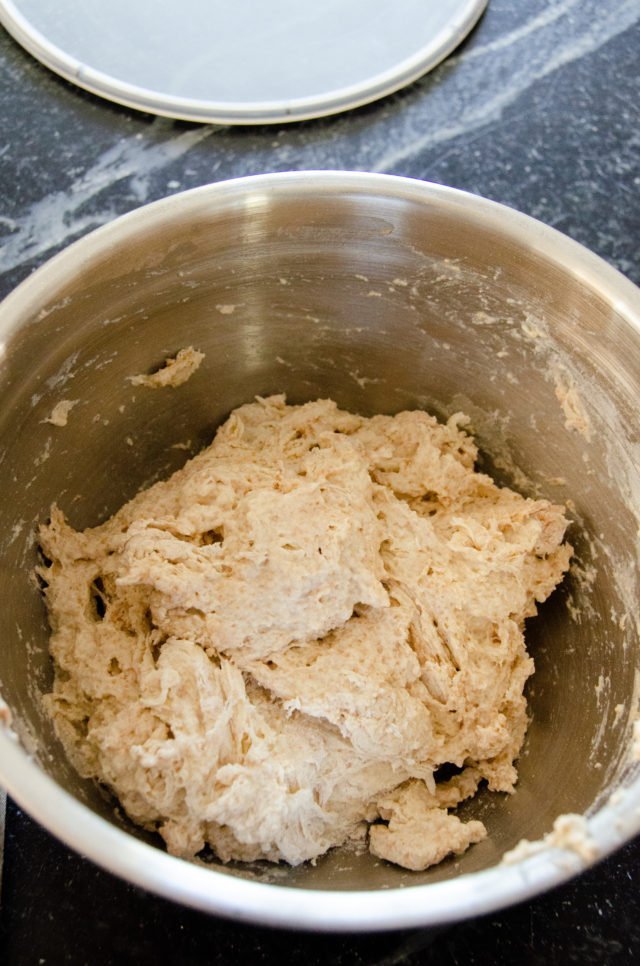 You will need to plan ahead, of course, when making this dough. The slow fermentation (rise) of the dough is what gives it its great flavor and allows the gluten to develop without kneading. That slow rise will take at least 12 hours, but is better if you let it take 18 hours or even longer. The second rise should be 1 to 2 hours long as well, so obviously you need to make this bread today and expect to eat it tomorrow.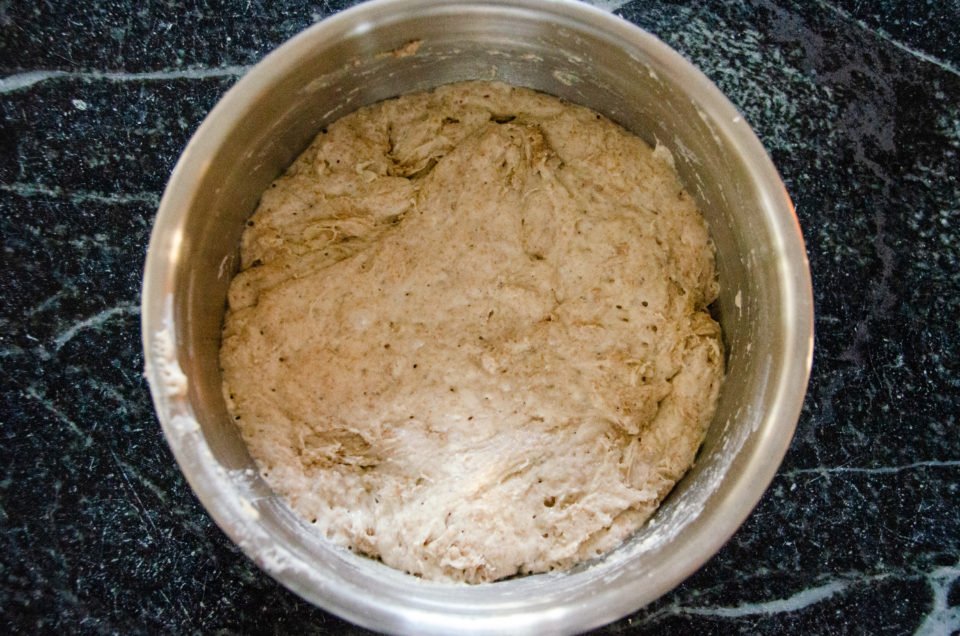 Once you've done your planning – calculating 18 to 24 hours backwards from when you want to enjoy the bread – the rest is really very simple. There are only 5 ingredients in this whole wheat no knead bread. Mixing them together takes just about 5 minutes of your time. The rest of the process is just "loafing around". (couldn't help myself!)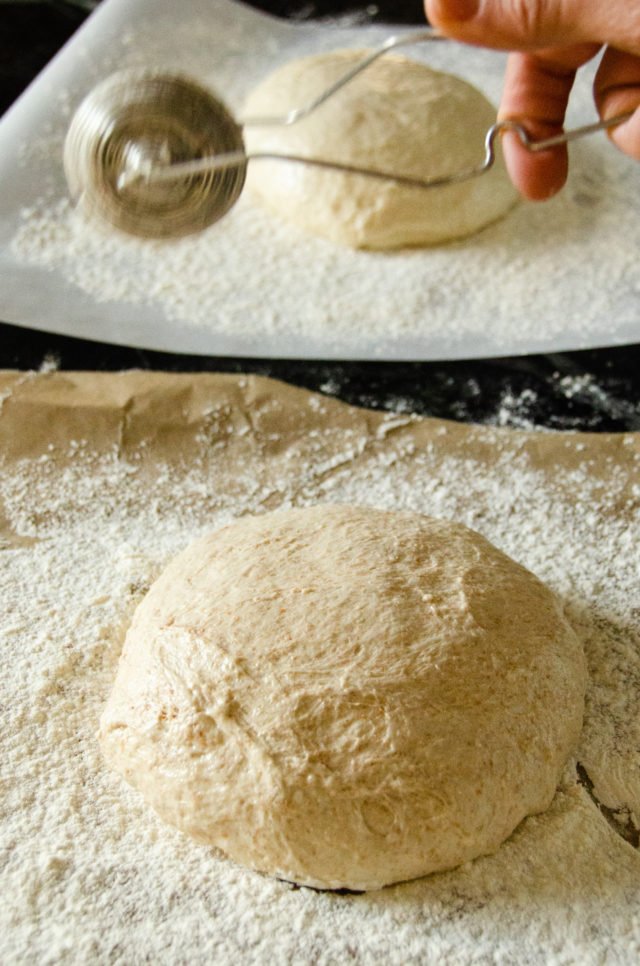 Be generous with the flour when you turn the bread out – it will save you a lot of frustration. It's not a disaster if the bread sticks to the parchment paper, but it will tear the dough and it won't be quite as pretty a loaf of bread as it could be. I use a manual flour dusting wand to give me the most even coating of flour.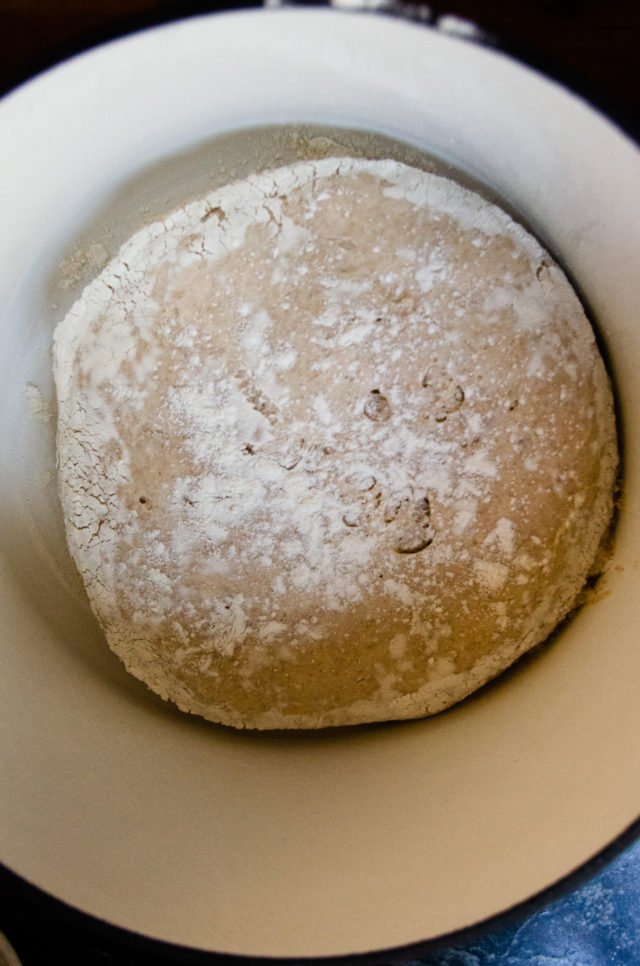 A cast iron pot is important to the recipe, although you could also use a heavy metal pot. Cast iron holds heat much better than aluminum or stainless steel, and it's that intense heat that gives the bread a head start and helps it rise. The lid on the cast iron pot turns the pot into a tiny oven of its own and traps the steam that is released by the dough. That's important for the crust. So, if you can, go with cast iron.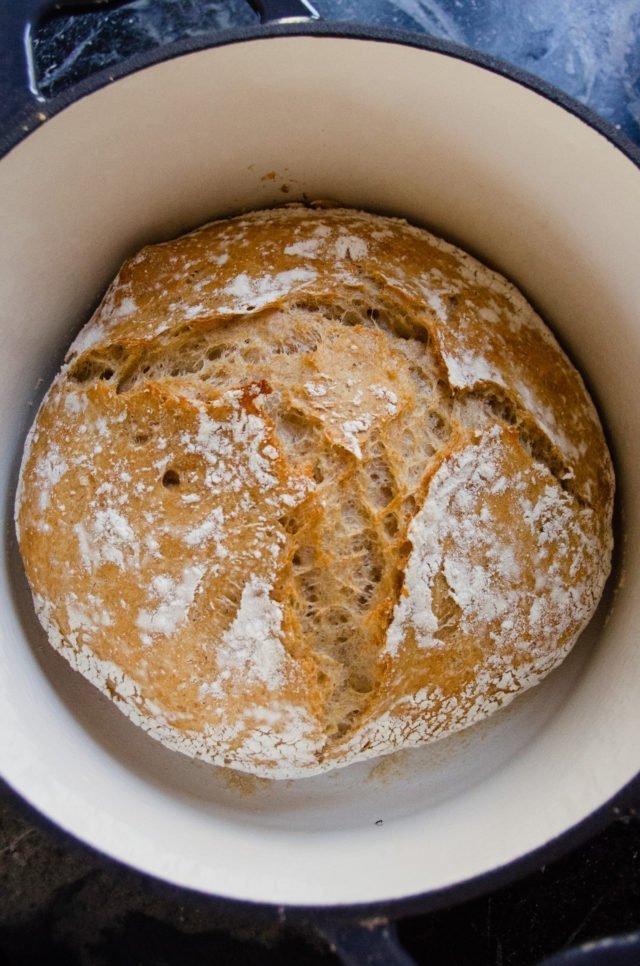 Once the bread is in the pot, there's really no concern about it sticking at all. The bread will pop right out hen it has finished cooking. It will look as spectacular as the one below, the pot will need an easy rinse and you'll look like a rock star baker.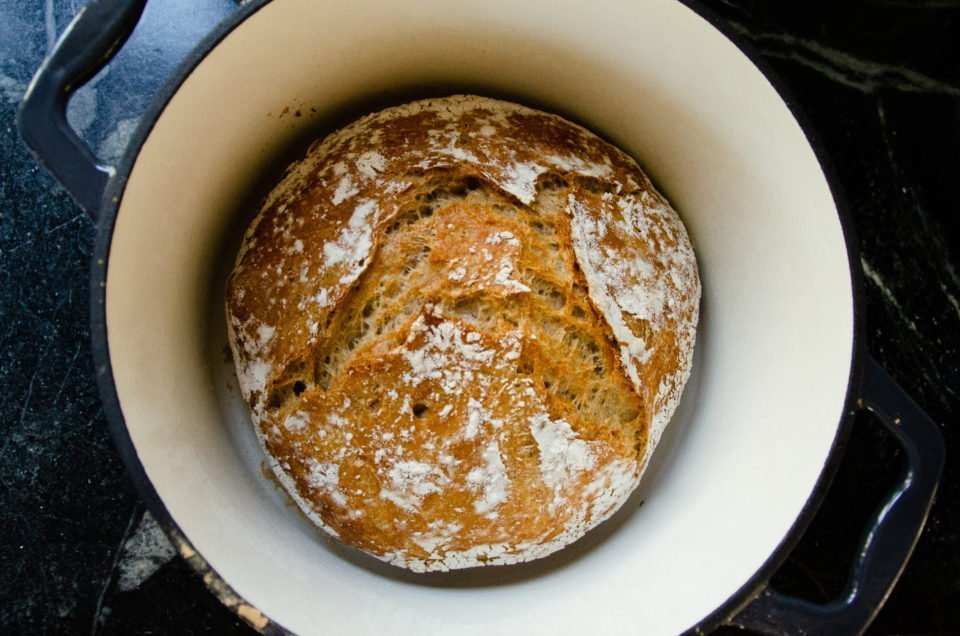 If you like this whole wheat version of Jim Lahey's No Knead Bread, try my traditional white version here.