The classic chip dip of all time is the French Onion Soup mix dip. It originated in the 1950's and was whipped up in no time by combining a packet of Lipton® French Onion Soup mix and sour cream. If you were really fancy, you might top it with some caramelized onions and serve it with ruffled potato chips. I loved this chip dip as a kid, but have to confess that I haven't had it in years. 
This recipe for warm French onion dip takes that idea of French onion chip dip and mashes it with a recipe for French onion soup, making a warm oniony dip with lots of Gruyère cheese that is thick and decadent enough to be scooped up on crostini. Sounds perfect for cool weather sport watching, no?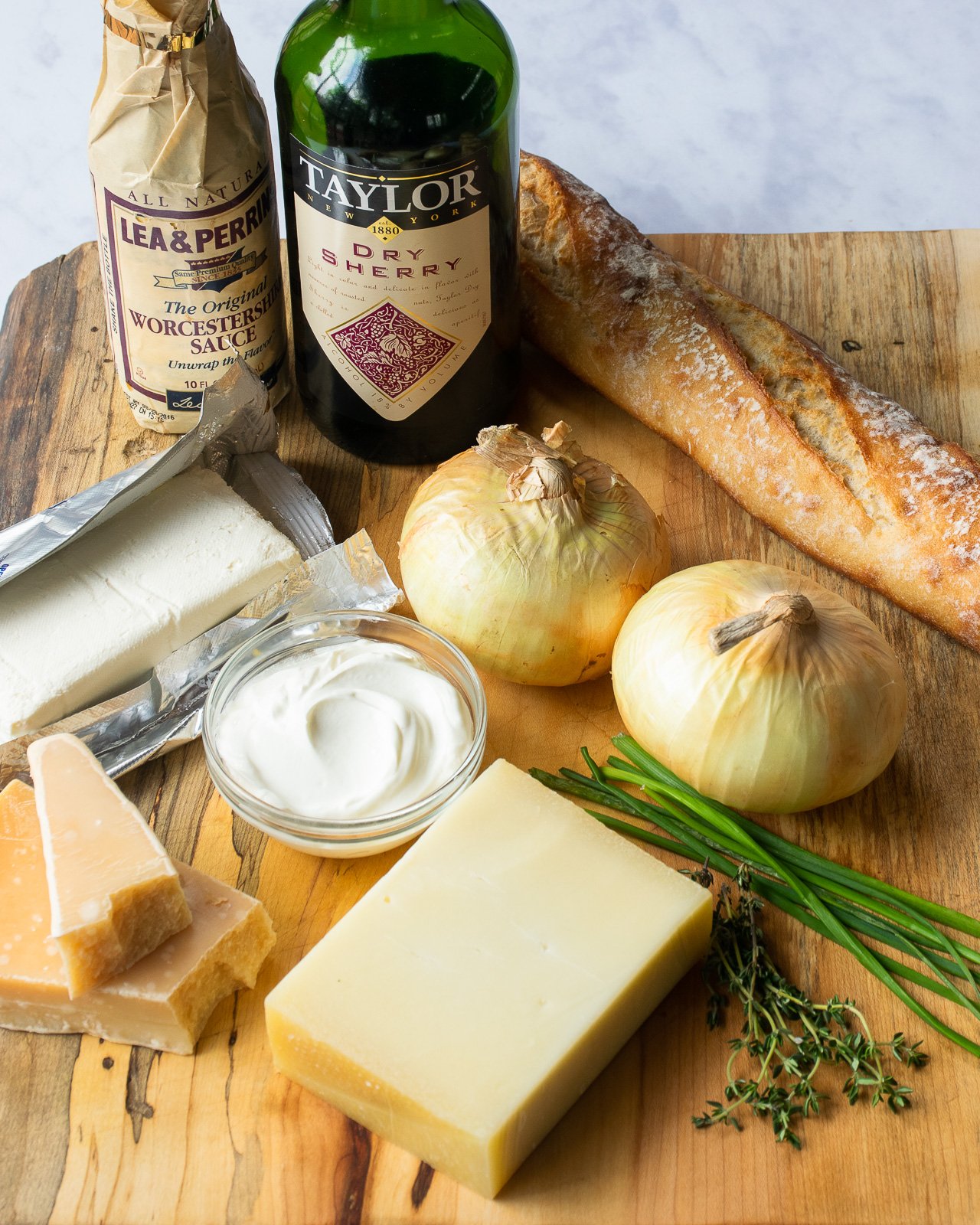 French Onion Dip Ingredients 
The ingredients for the dip are relatively straight-forward. Obviously, we'll start with onions. This recipe calls for Vidalia onions, but any sweet onion will do. Sweet onions become even sweeter as they cook and it's their sweet flavor we're going for. If you're dying to make this dip and don't have any sweet onions, just go with yellow onions and make sure you caramelize them well.