How to Cook Boneless Pork Chops in an Instant Pot® (Pressure Cooker)
The key to making moist and tender pork chops in a pressure cooker is not to over-cook them, and the key to not over-cooking is to pay attention to the thickness of the chops you are cooking. This recipe for orange marmalade pork chops calls for boneless chops that are at least one-inch thick. If your chops are thinner than one inch, you can drop the cooking time by one to two minutes, but it's much easier to over-cook a thin pork chop. You can use bone-in or boneless pork chops, but I recommend making sure they are at least 1-inch thick. 
After seasoning simply with salt and pepper, the first step towards success is to sear the pork chops. Searing not only adds flavor to the dish, but also gives them a nice brown color.  Then, it's as simple as sautéing some onions, loading in the rest of the vegetables, adding liquid, returning the chops and pressure cooking for a quick 4-minutes. You can even add some fresh oranges slices to infuse even more flavor to the dish.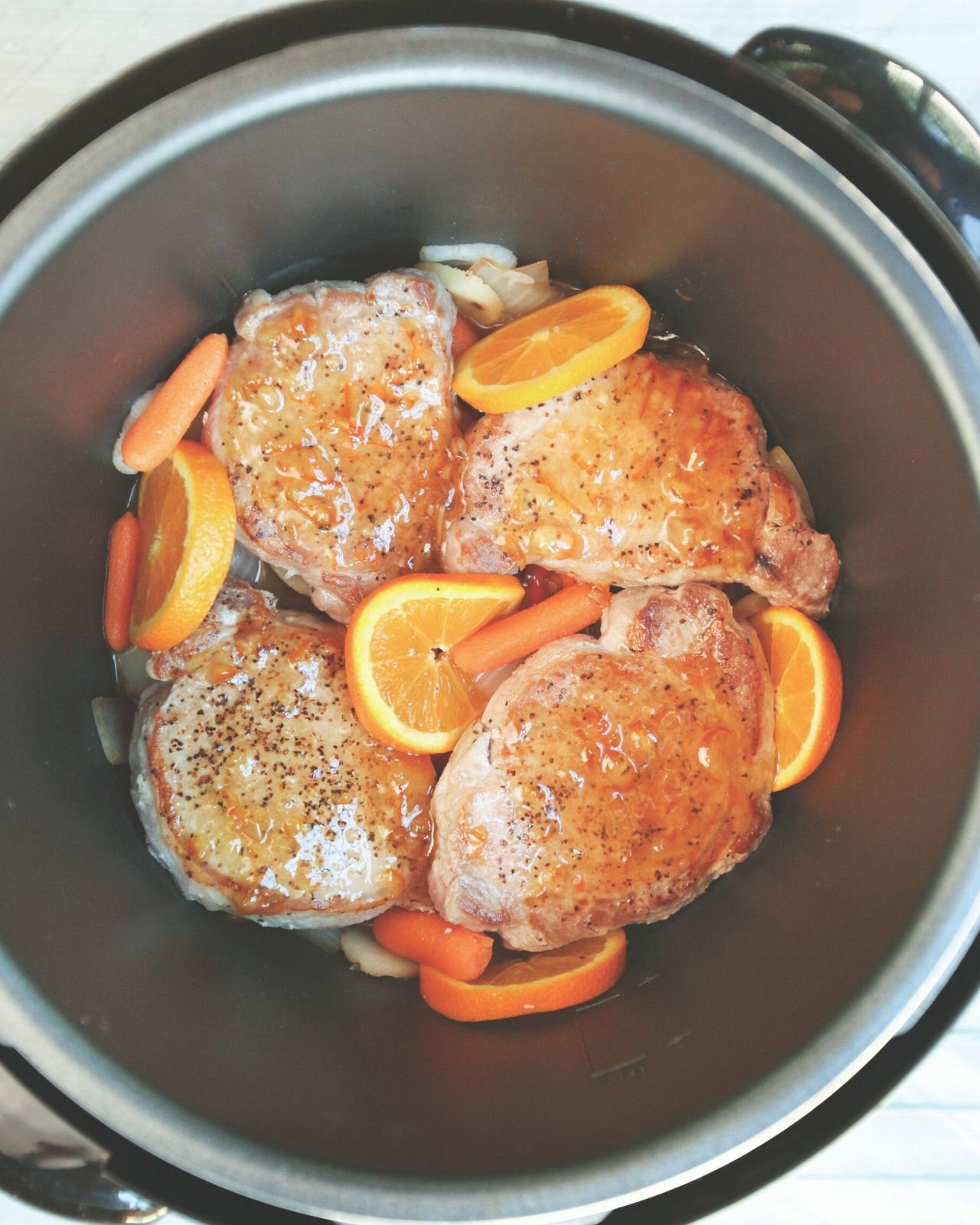 How Long to Pressure Cook Pork Chops
Orange marmalade pork chops only take 4 minutes using one-inch pork chops, but plan for a little extra time because it's very important to use a natural release when cooking pork chops. It's the natural release that helps to keep them really tender. It could take as long as 10 to 15 minutes for the natural release, so make sure you figure that in to your prep and cooking time.