A Monte Cristo is a fried ham and Swiss cheese sandwich that is usually served with raspberry jam on the side and powdered sugar dusted on top.  The sweet jam compliments the salty ham and cheese and the whole presentation takes something that we take for granted – like a sandwich – and dresses it up for a night on the town. After every night on the town, however, there comes the morning after and this recipe for Monte Cristo bread pudding is a perfect morning-after dish.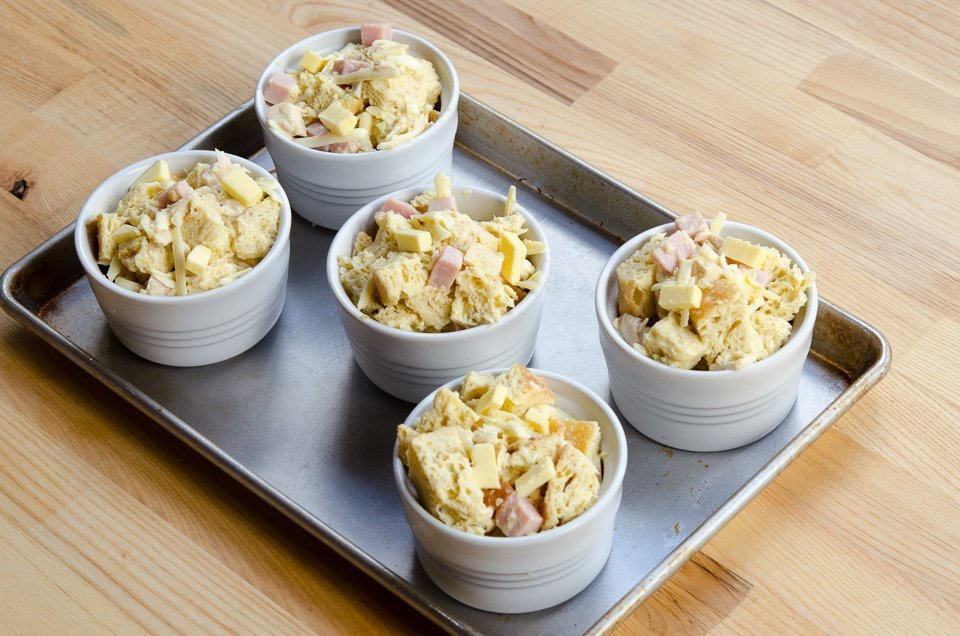 If you've recently had a ham or a roast turkey for dinner, this is a great way to use up some of the leftovers. It is a savory bread pudding rather than the sweet puddings that we are used to, but it still has the sweet finish of the jam and sugar.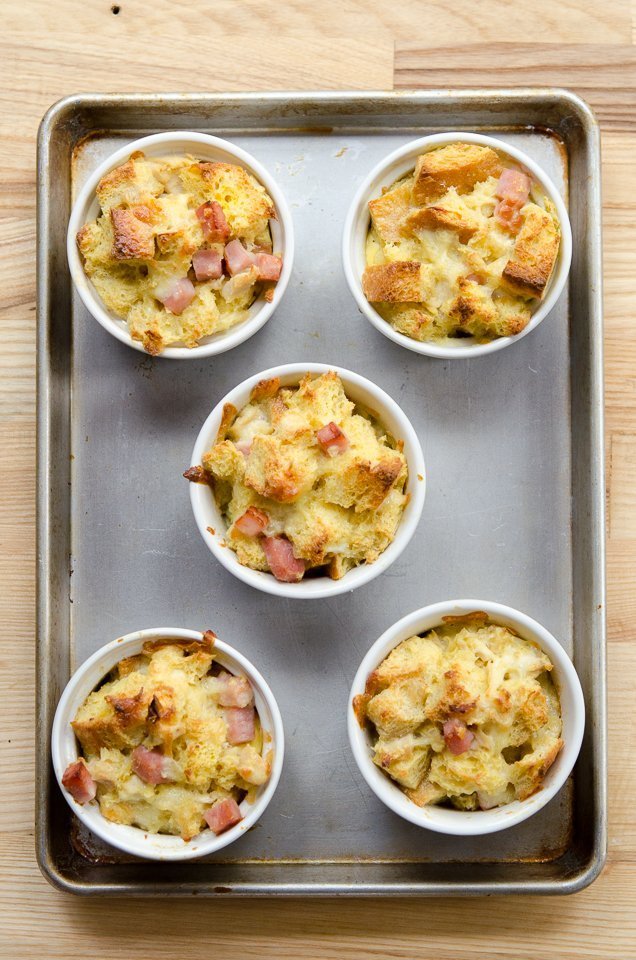 There's no frying involved here – just baking – which makes it easier to make than a Monte Cristo sandwich. I like making individual portions of bread pudding because it keeps the presentation pretty until the very last bite is finished, but you can also make just one large bread pudding and then spoon portions onto plates, serving the jam and sugar on the side.