What is a Compound Butter?
Simply put, a compound butter is butter combined with any number of other savory or sweet ingredients. (You can read all about how to make a compound butter here.) This recipe for Gorgonzola shallot butter is an easy way to dress up any grilled steak, chicken or pork chop by adding a zip of flavor that melts on top of the hot food, basting it and making a sauce in seconds. The best part of using a compound butter as a sauce is that you can do it way ahead of time.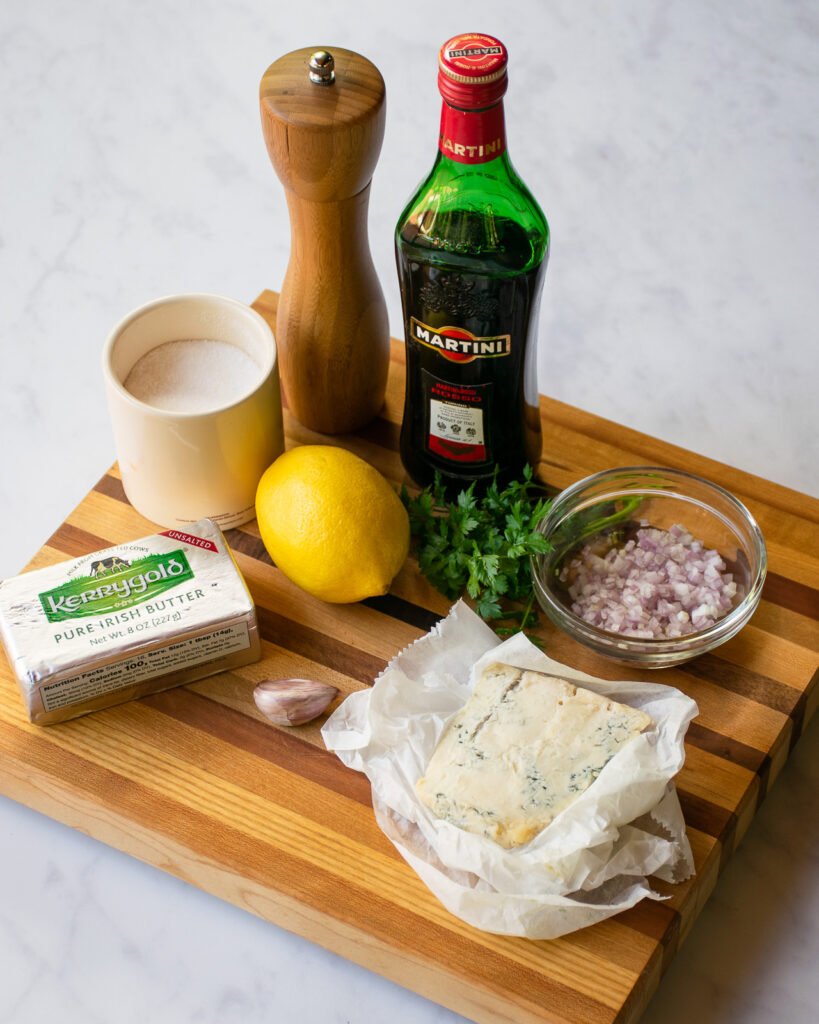 Gorgonzola Butter
Topping a steak with blue cheese is nothing new – it's a flavor combination that has made its way to steak house chains because of its popularity. So, making a blue cheese butter to go on steak makes perfect sense. The blue cheese in this recipe is Gorgonzola – an Italian blue cheese made in Gorgonzola, a town in metropolitan Milan. Depending on its age, Gorgonzola is often milder than many other blue cheeses – as it ages, it becomes more crumbly and stronger tasting. It's not inexpensive, but a little goes a long way in this Gorgonzola butter. If you can't find Gorgonzola at your cheese shop, look for another mild blue cheese to replace it.