What is a Compound Butter?
Simply put, a compound butter is butter combined with any number of other savory or sweet ingredients. (You can read all about how to make a compound butter here.) This recipe for Gorgonzola shallot butter is an easy way to dress up any grilled steak, chicken or pork chop by adding a zip of flavor that melts on top of the hot food, basting it and making a sauce in seconds. The best part of using a compound butter as a sauce is that you can do it way ahead of time.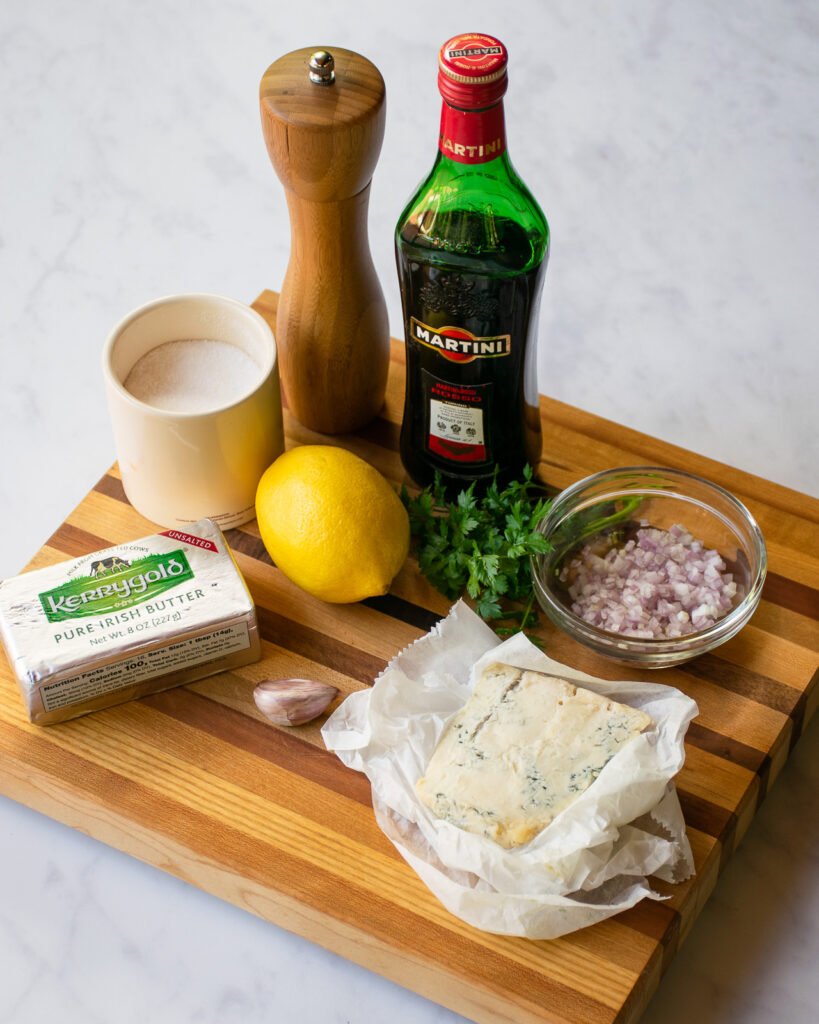 Gorgonzola Butter
Topping a steak with blue cheese is nothing new – it's a flavor combination that has made its way to steak house chains because of its popularity. So, making a blue cheese butter to go on steak makes perfect sense. The blue cheese in this recipe is Gorgonzola – an Italian blue cheese made in Gorgonzola, a town in metropolitan Milan. Depending on its age, Gorgonzola is often milder than many other blue cheeses – as it ages, it becomes more crumbly and stronger tasting. It's not inexpensive, but a little goes a long way in this Gorgonzola butter. If you can't find Gorgonzola at your cheese shop, look for another mild blue cheese to replace it.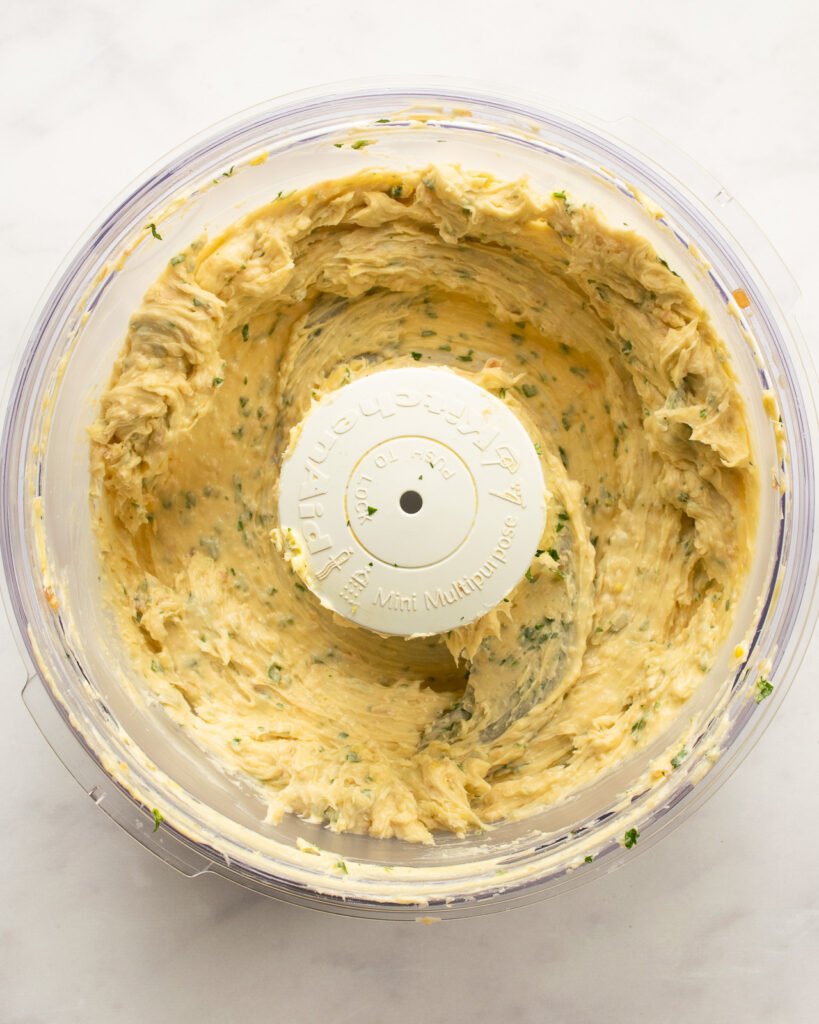 How to Make a Compound Butter
The best tip I can give you for making a compound butter is to make sure you let your butter come to room temperature before you start. The butter needs to blend smoothly and easily and you'll just be fighting an uphill battle if you try to rush things. Just let the butter come to room temperature first. Then, it's really very easy, especially if you have a food processor. Just add all the ingredients – soften butter, cooked shallots, lemon zest, chopped parsley – and pulse together, making sure to scrape down the sides of the processor to get everything incorporated. You can make a compound butter by hand as well, but having room temperature butter is even more important when you're relying on elbow grease to get all the ingredients mixed together.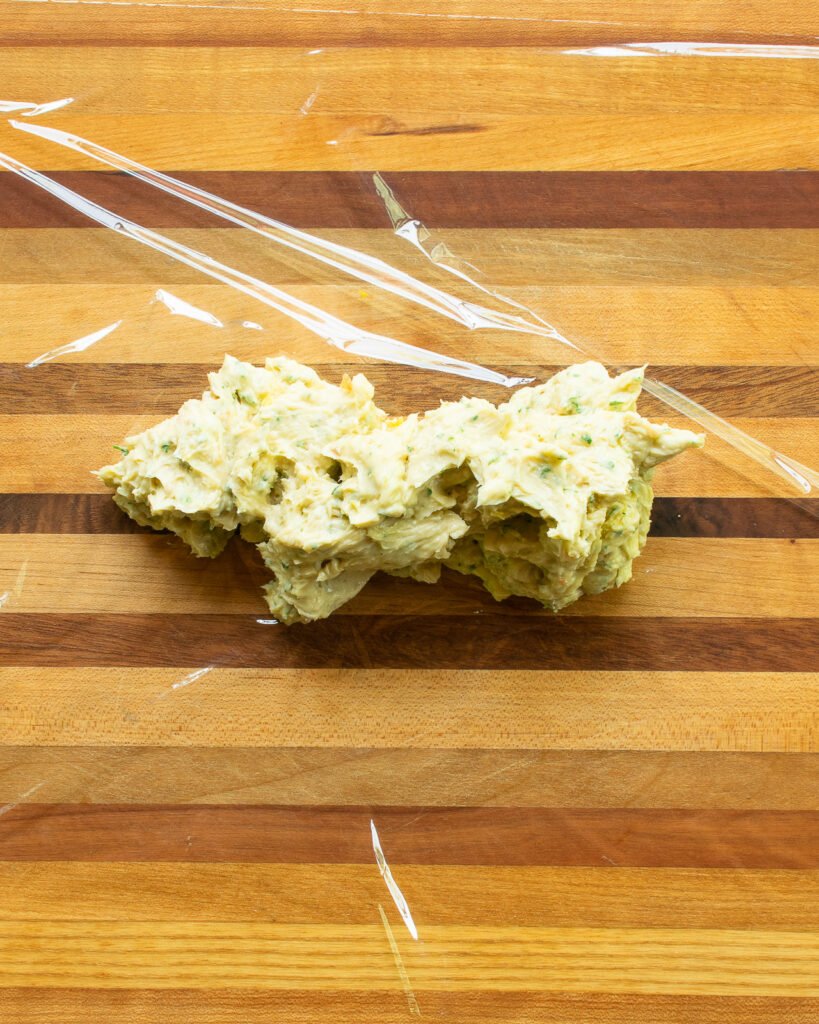 Roll It Up!
The goal after you have all the ingredients blended together is to shape it into a roll that can be sliced into a nice circle. Place the blended butter on a piece of plastic wrap and start rolling it up by folding once side of the plastic over the butter. Use the side of your hand or a bench scraper to push the butter into a log between the two piece of plastic wrap. Then, roll it tightly, twisting the ends of the plastic to force the butter into a log shape. You can see a video of how to roll up the butter here. Then, just chill the butter in the refrigerator or freezer. Alternately, you can pipe the blended butter into rosettes or other shapes on a piece of parchment paper and then freeze.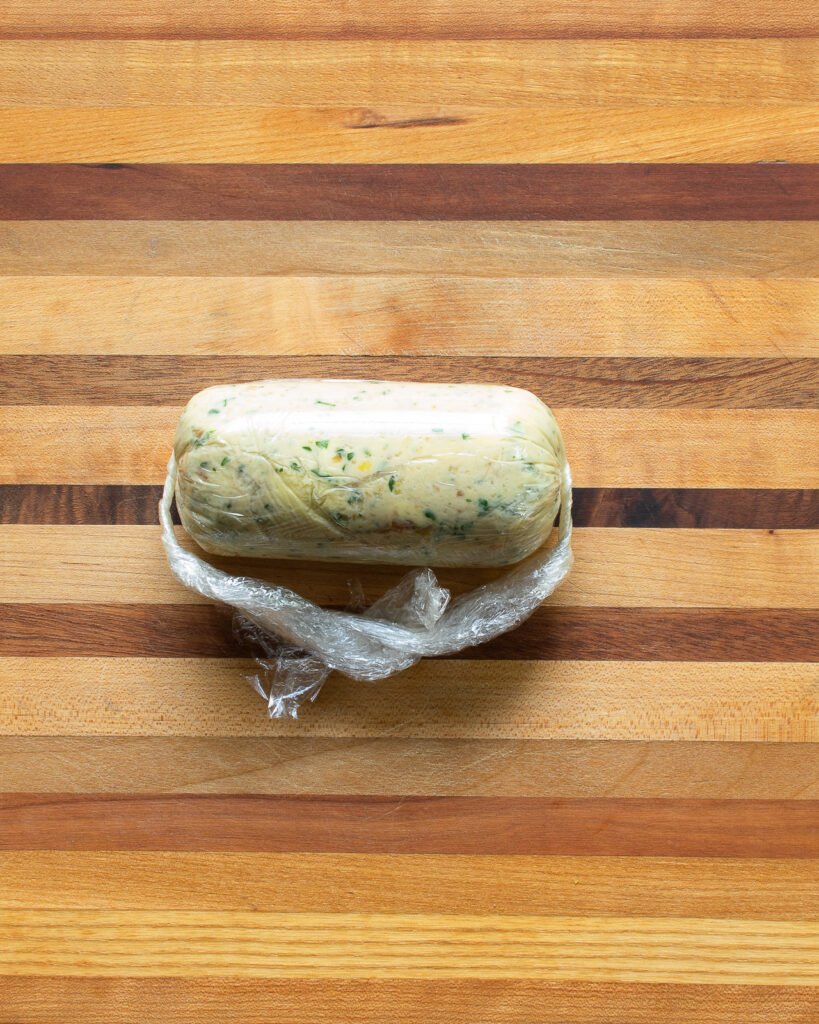 How to Store
You'll probably make more compound butter in one batch than you need for a meal, unless you're feeding a crowd. Luckily, a compound butter stores really well and you can freeze it for up to 3 months. Otherwise, store the butter in the refrigerator for a week or two, slicing off portions as you need it.
Before Serving
The key to being able to slice the butter into nice little circles is to bring the butter out of the refrigerator or freezer with enough time for it to soften. How long that takes depends on your room temperature, but about an hour is usually sufficient. Slice it into patties and serve at the table, or better yet, pop it on top of the grilled steak, chicken or pork chop while the meat is still hot so that the butter melts and bastes the food.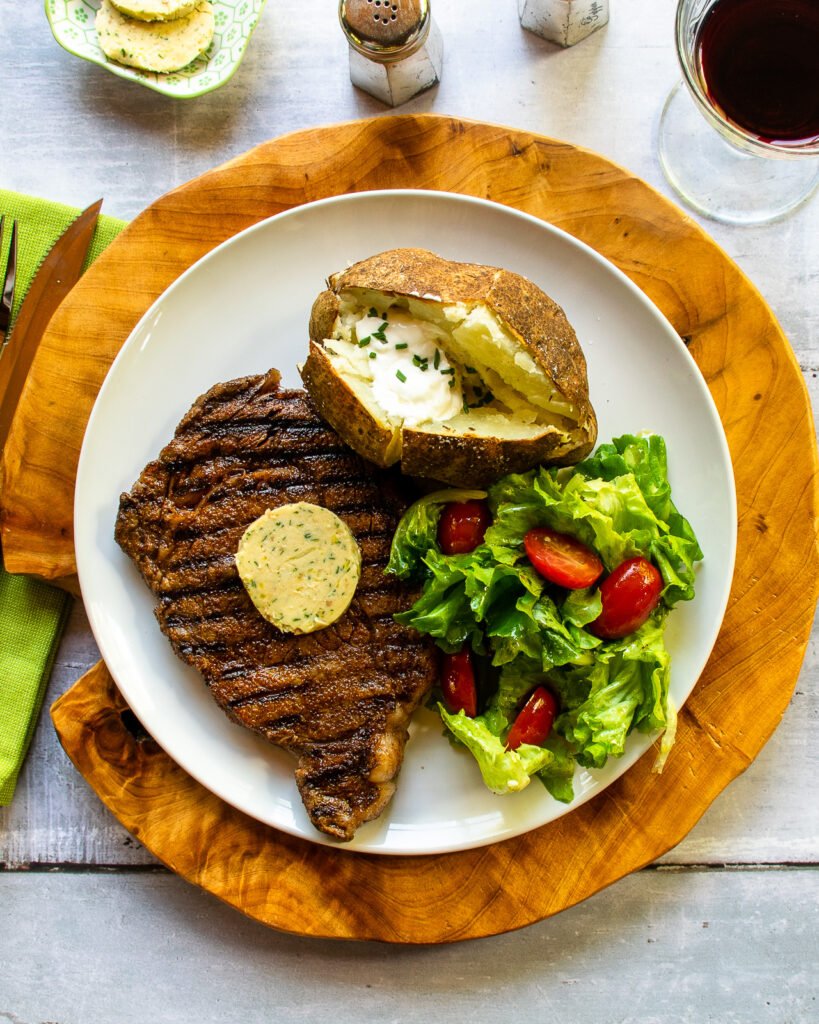 What Goes with Gorgonzola Butter?
This Gorgonzola shallot butter is perfect for a simply grilled steak, but also works well with other meats. You can even use it to sauté mushrooms or other vegetables, serve it in a baked potato for a boost of flavor, or top some boiled broccoli or roasted asparagus with a patty. There are endless uses and once you've made a compound butter once, you'll be able to vary the ingredients and make your own combinations, including this citrus herb butter.