Here is yet another way to enjoy the tiniest member of the cruciferous family. Shaved Brussels Sprouts Toast with Bacon (of course) and Goat Cheese. I love the sulfurous flavor of Brussies with the creamy pungency of goat cheese – the goat cheese has enough flavor to keep up with the Brussels sprouts. The bacon just seems to be a natural salty partner in this crime and a good twist of cracked black pepper finishes it all off perfectly.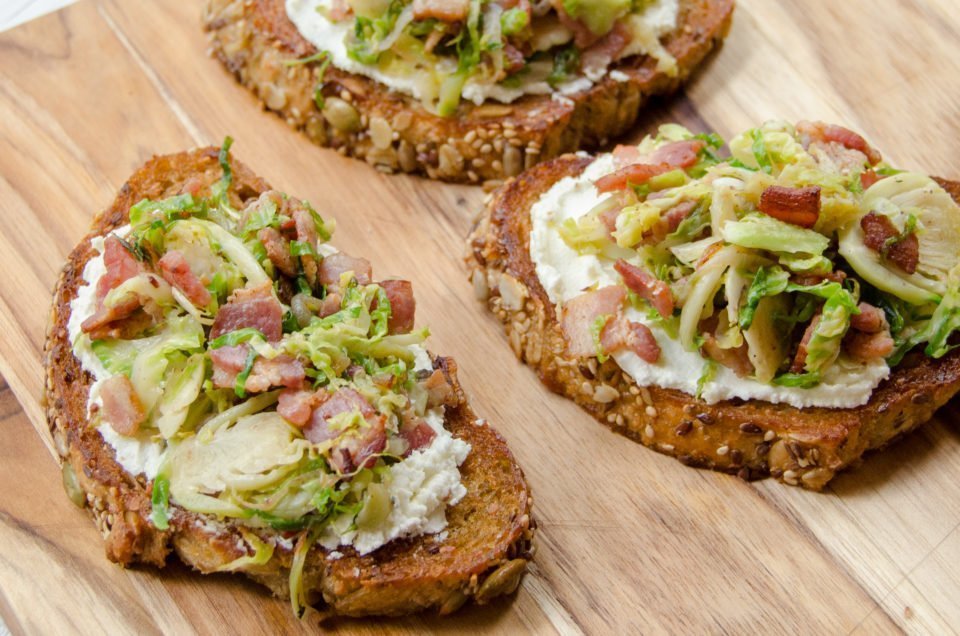 While there are options on how to prepare the bread slices, if you're a real glutton for good punishment (or just a glutton in general), try frying the bread in the bacon grease. You're welcome. 
For other interesting toast options, click here or here or here.