The Benefits of Sous Vide Pork Tenderloin
If I were asked to convince someone about the benefits of sous vide cooking, I might suggest they make this recipe. Pork tenderloin cooked in a sous vide water bath is an excellent example of all the benefits of sous vide cooking – prevent over-cooking, give you moist results, and pack a lot of flavor into a meal.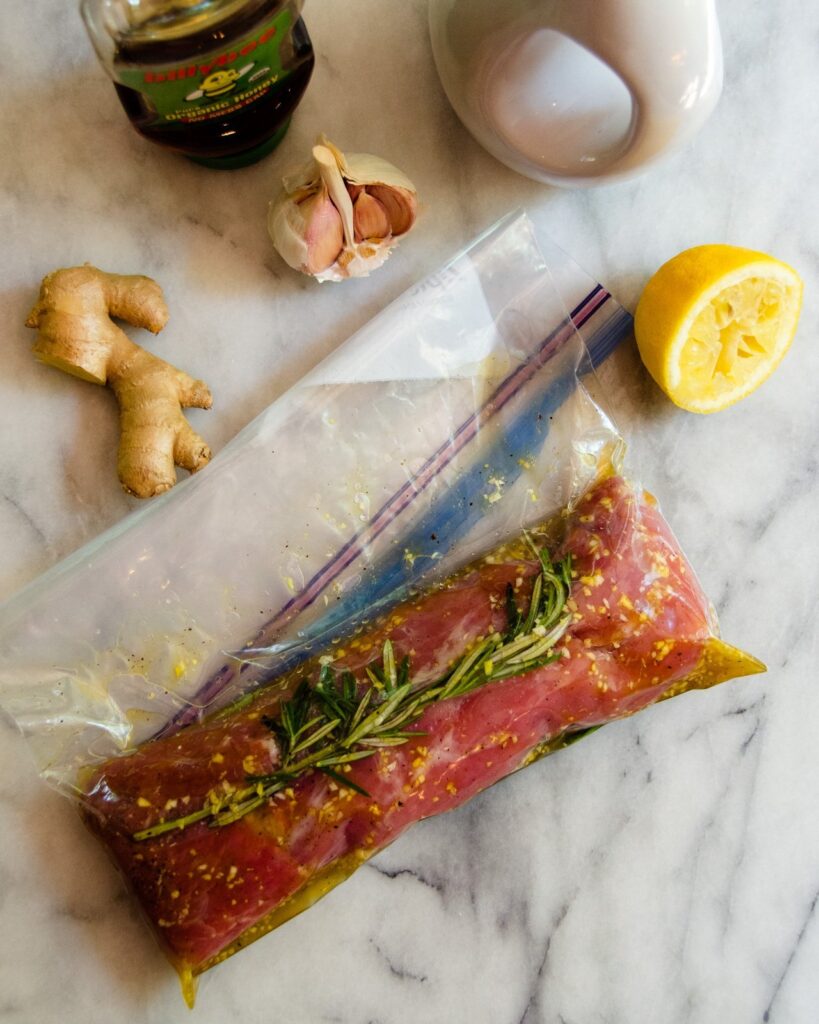 How Long to Sous Vide Pork Tenderloin
Pork tenderloin is a lean piece of pork that is very easily over-cooked. Because it is relatively small, just a few minutes can take it from being perfect to being dry when cooking with traditional methods. When you cook it in a sous vide water bath, however, that thin margin of error expands and you can let it cook for as little as 1½ hours or for as long as 4 hours and still have a perfectly cooked piece of meat. That gives you the comfort of time – you don't have to be ready for dinner at a specific time based on when the pork is going to be finished AND you don't have to start dinner at a precise time in order to put dinner on the table right at 7pm. Let your mind worry about side dishes, dessert, kids homework, or whatever else might trouble you. The pork is going to be just fine and will be ready when you are.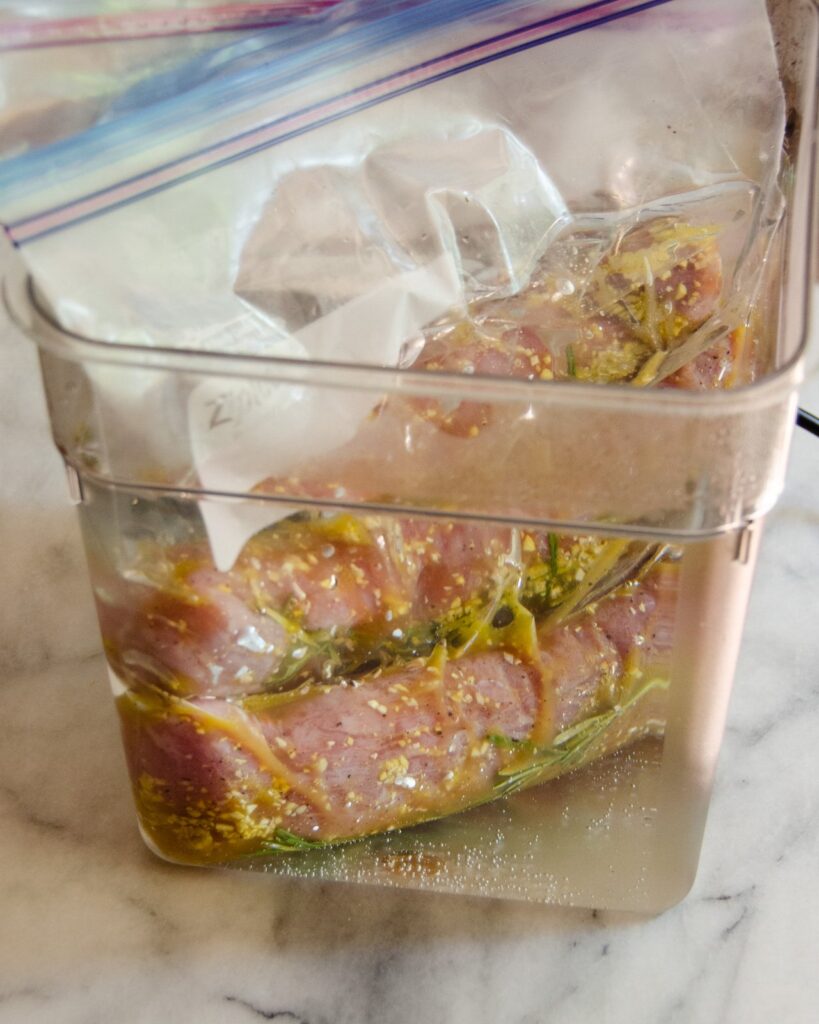 Temperature for Sous Vide Pork Tenderloin
Because the pork basically cooks in its own juices (along with the marinade) in a sealed bag, there is nowhere for the moisture to disappear to, no way for it to evaporate. Sous vide takes all the guess work out of cooking. You don't even need an instant read thermometer to check the internal temperature because by setting the temperature of the water you are cooking in, and leaving the pork there for at least 1½ hours, you already know the pork is cooked to that temperature. So, what is that temperature? I like to cook pork to 145ºF when cooking in a sous vide water bath. That will give you pork with a touch of pink and lots of moisture. You can safely lower that temperature to 135ºF if you really prefer the pork medium-rare. The duration of time that the pork is held at that temperature is long enough to keep it safe. (You can read more about sous vide safety here.)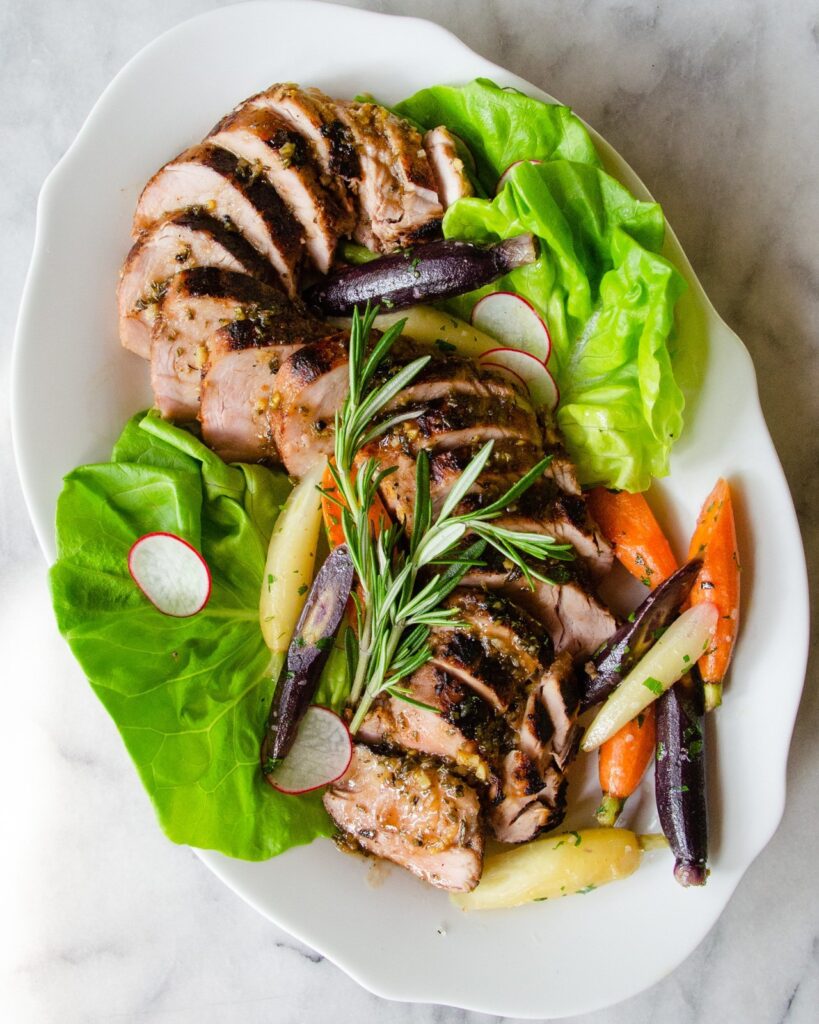 Sauce for Sous Vide Pork Tenderloin
Finally, being able to put all the flavors you want into the marinade and cook the pork in those juices, ensures that all the flavor you crave will infuse into the pork. Plus, the juices left in the bag make the basis for a sauce for the final dish. Once you are ready, sear the cooked pork in a hot skillet for just a minute or two. The honey content in the marinade browns very quickly, giving the pork a beautifully brown seared appearance without over-cooking the inside. Then, pour the juices from the bag into the pan after you've seared the pork. Let them reduce while you slice the pork tenderloin into ½-inch slices. By the time you have the pork on the plate, the sauce is ready to go.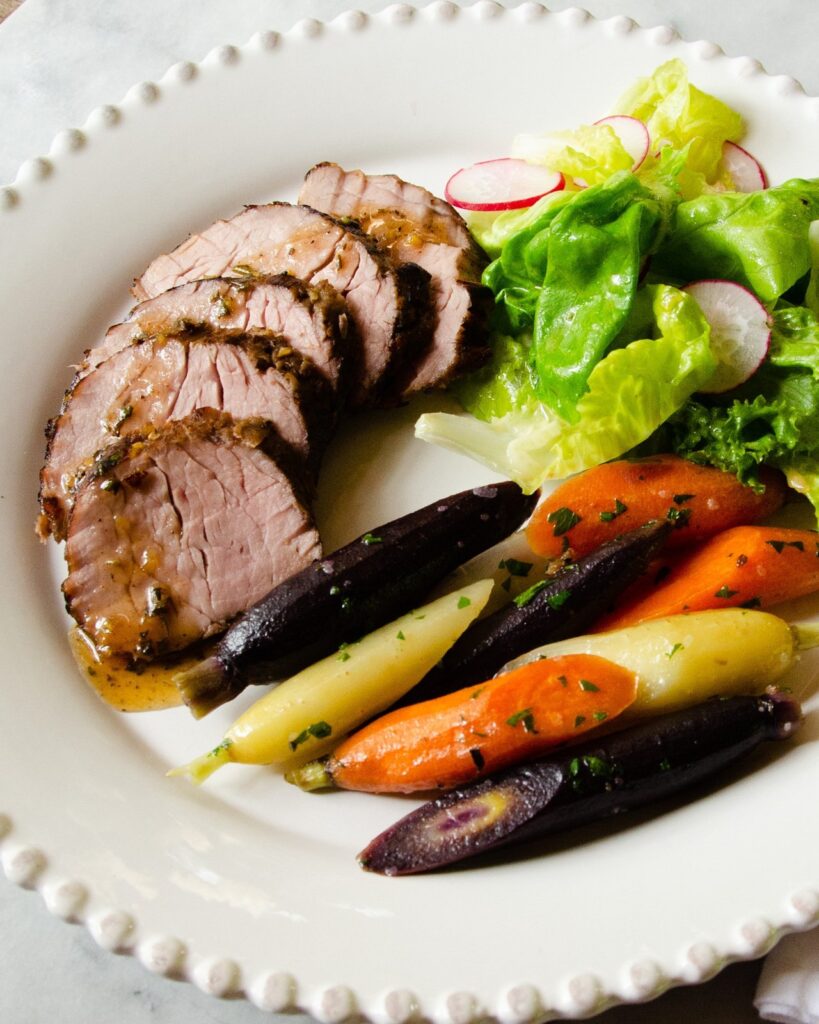 Make-Ahead Frozen Pork Tenderloin
Another huge advantage of sous vide cooking is that it's so easy to prep meals ahead of time. You can freeze the pork and its marinade ahead of time and then drop the frozen pork tenderloin into the sous vide water bath, cooking it from frozen. You just need to add 45 to 60 minutes to the cooking time (cook it for a minimum of 2½).
Whichever way you choose to cook it, you're left with a beautiful meal with tender, moist pork, perfectly cooked and a sauce to pour over the top. Dinner rarely gets easier than that!