It's almost as though we should be lying in a big puffy white cloud with harps playing while we eat these foods. Put that heavenly combination of ingredients on a beautiful thick slice of fried bread and scatter a few of my favorite nuts (Hazelnuts!) on top and I might never want to come back to earth! I'm just saying…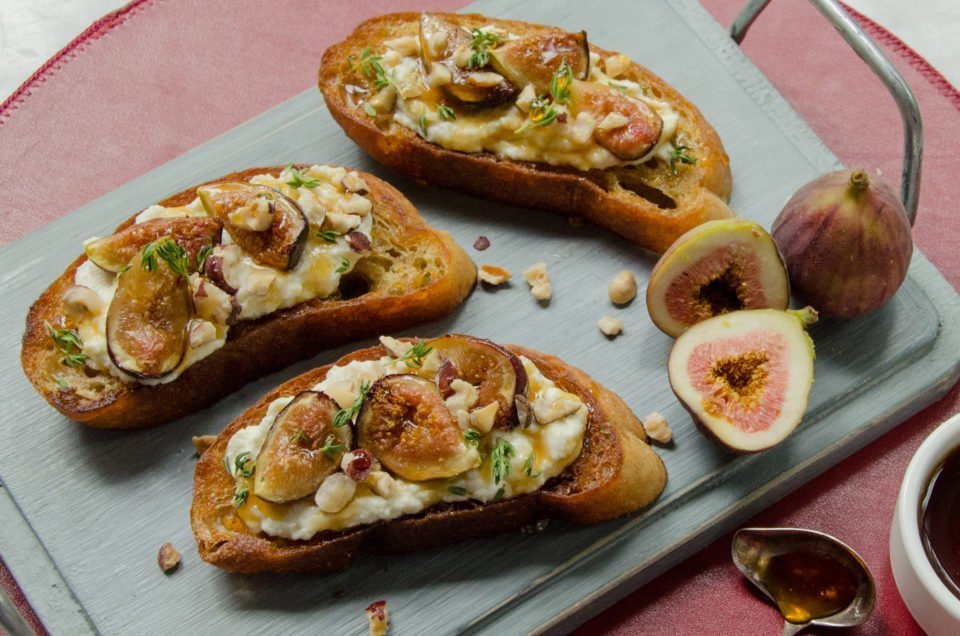 My best tip for you with this recipe is to get perfectly ripe figs (or wait until they are perfectly ripe and sweet) and to go for the full fat ricotta cheese – you are in heaven, after all, and I'm pretty sure there are no low-fat options there. Of course, I don't want you to compromise on the bread you serve it all on either, so I guess I'm giving you a few tips here, but it all boils down to use the best possible ingredients that you can. The parts make up the whole here and if the parts are great, the whole isn't going to be what you want it to be either. 
For other interesting toast recipes, click here or here or here.