You'll need three things to make this gift: some vinegar, some flavors and a few good looking bottles. Let's talk about the bottles you need first.
It's important to use only glass jars or bottles. Plastic and metals can be reactive with the vinegar and you don't want to have any chemical interaction at any time during the vinegar-making process. Those glass jars or bottles should ideally have corks or plastic lids. Again, metal lids could react with the vinegar with undesired results. If the bottle or jar you want to use does have a metal lid, make sure the vinegar doesn't come into contact with the lid (in other words, only store the vinegar upright and not lying down). Before you make the vinegar and before you store the vinegar you need to sterilize the jars. You can do this by submerging the jars in boiling water for 10 minutes or you can use the sterilizing cycle on your dishwasher. Do this right before you plan on using the jars. It's also a lot easier to make the vinegar in a large jar and then transfer it to a prettier smaller bottle once it's had time to blend the flavors – after two weeks.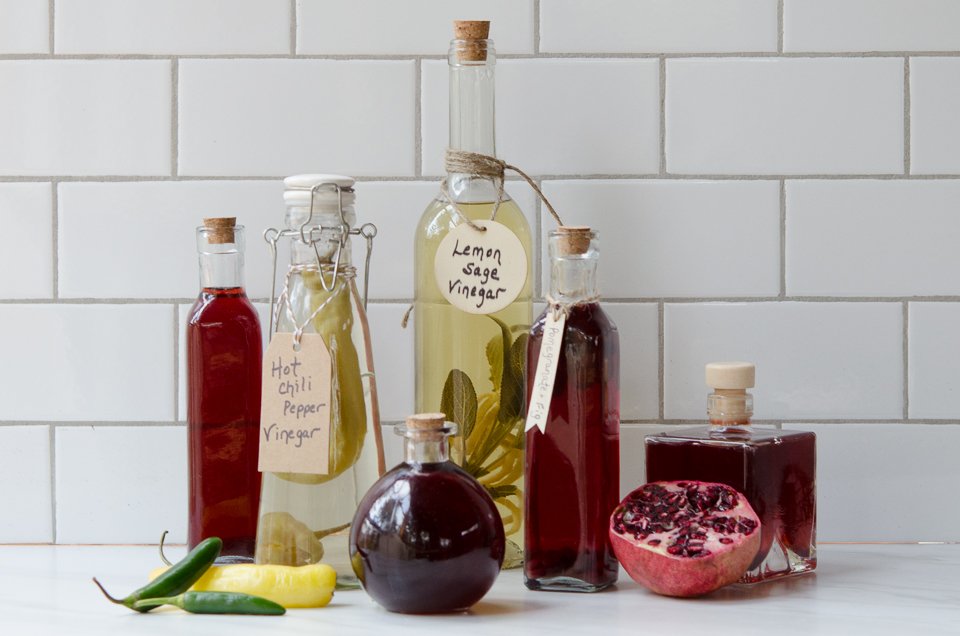 The next thing you will need to decide is what vinegar is going to be your base. There are no limitations here – you can use pretty much any type of vinegar you like. Distilled white vinegar is a good, affordable choice that is best used with delicate herbs or delicate flavors. White wine or champagne vinegar is also good for delicate herbs and fruit, but it is a little more refined and adds some caché to the name of your vinegar. Apple cider vinegar can be a popular choice for fruit-flavored vinegars. Red wine or balsamic vinegars are much stronger flavored and need to be paired with stronger ingredients like spices or fragrant herbs.  The only downside of using balsamic vinegar is that you won't see any color imparted to your vinegar from your other ingredients. There is a solution to this, however – use white balsamic vinegar as the base.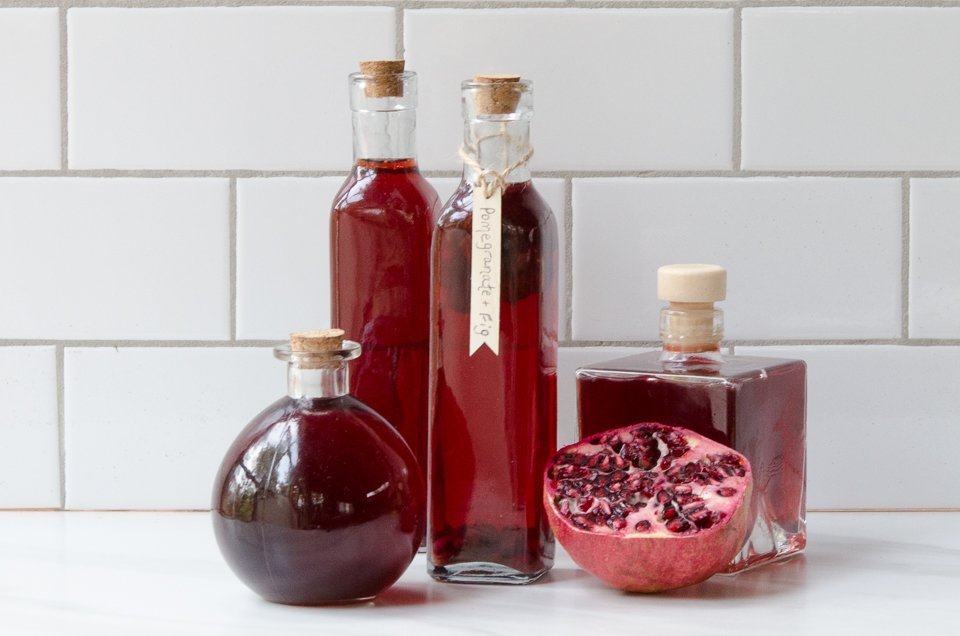 Then it's time to put the "you" in your gift – what flavors will you use? Herbs are an obvious choice and you can use any combination of herbs that you like, but they need to be very fresh and very clean. If you've grown the herbs yourself or are using organic herbs, make sure there are no bugs or spores on the leaves by giving them a light bleach wash. I know that sounds crazy, but make a solution of 1 teaspoon of bleach with 6 cups of water and give the herbs a swish around in that. Then, rinse with fresh cold water and pat the herbs dry with clean paper towel. You will want 3 to 5 sprigs of whichever herb you're using to about 2 cups of vinegar. Give the herbs a "spank" or crumple them up in your hand before adding them to the vinegar – this will help release the natural oils and give more flavor to the vinegar.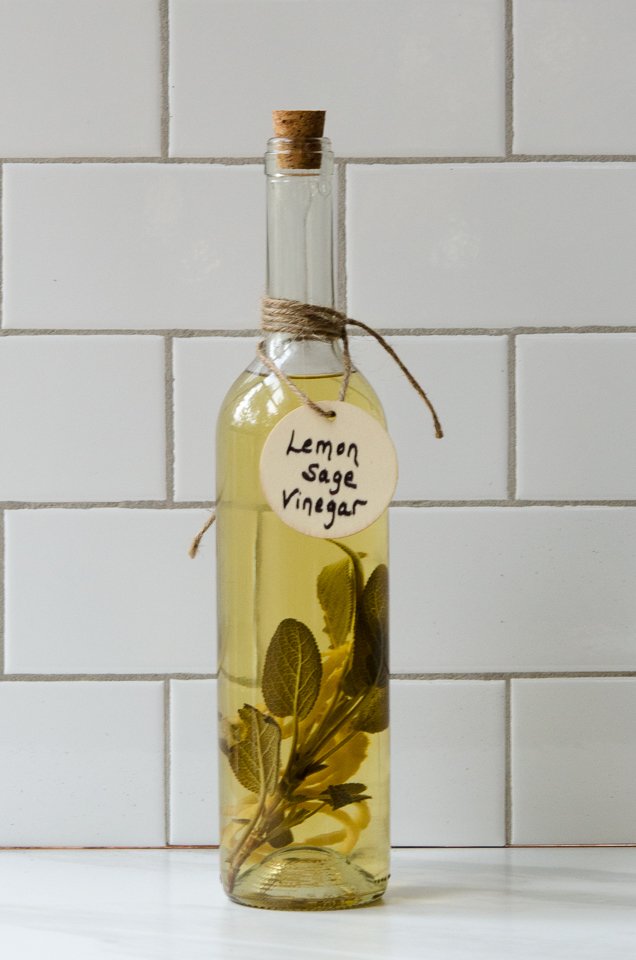 Fruit are also popular ingredients for flavored vinegars. You can use all sorts of different berries, or citrus fruit, pears, figs, pomegranate, etc… If the fruit is small, leave it whole. Larger fruit can be cut into pieces which has the added benefit of exposing more of the fruit so you can extract more flavor. If you choose to use citrus fruit, use the peel and try to add as little of the pith (the white part) as possible. Everything needs to be washed before you add it to the vinegar. Other interesting flavors that you can use are hot peppers like Jalapeño or Habeñero peppers, cinnamon sticks, peppercorns, fresh ginger. The vinegars will last about 3 months.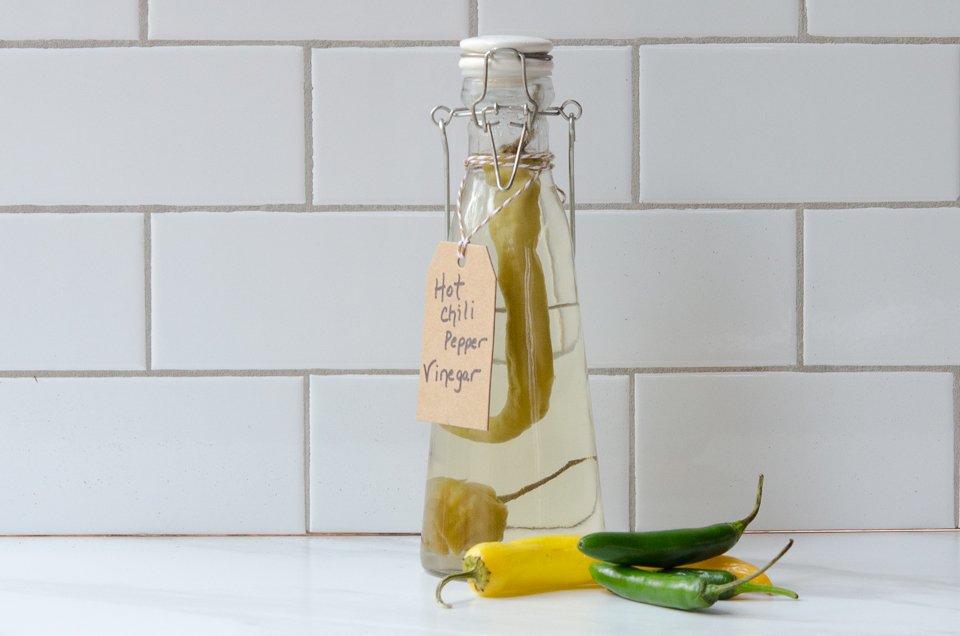 I truly believe that homemade food gifts are the very best gifts. The time it takes to make something is no small thing in today's busy world, so the fact that you take the time to make something for someone else is very meaningful. But wait… it isn't always about the other person – making your own food gifts can be a lot of fun for you too. When the holidays come around, lots of people make cookies and give them to their friends and neighbors, but those cookies have a shelf life and need to be eaten up before they go stale. Why not, this year, make something that someone can hold onto and enjoy over several months?