What Ingredients are in Deviled Eggs?
You don't need much to make deviled eggs – just some mayonnaise, some mustard, a little cayenne pepper or hot sauce, salt and pepper and of course, the eggs. If you can boil an egg, you truly can make one of the easiest classic appetizers that never fails to please.
Pressure Cooker Deviled Eggs
Since the filling for deviled eggs just involves mixing the yolks with the other simple ingredients, most of the recipe comes down to how you boil the eggs. You can certainly boil the eggs on the stovetop – I like to add my eggs to a pot of boiling water and boil them gently for about 11 minutes (longer at higher elevations). However, using your pressure cooker to boil the eggs comes with another advantage – the shells are easier to peel! The recipe below walks you through the pressure cooker process. It just takes 6 minutes in the pressure cooker but the real time saving comes in the time it takes to peel a dozen eggs.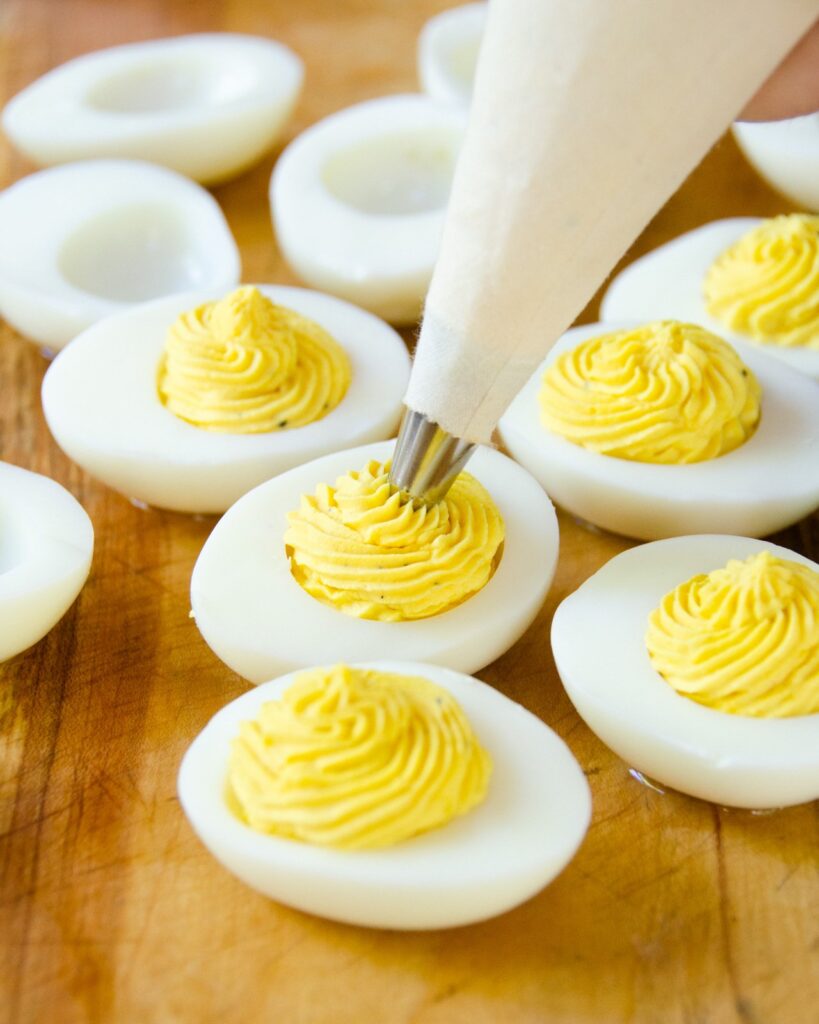 Toppings for Deviled Eggs
Using a piping bad with star tip is the best way to give your eggs a little twinkle. (If you don't have a piping bag or tips, watch the video below to see how to use a zipper sealable plastic bag instead.) the just sprinkle on a topping.
The sky's the limit when it comes to how to top deviled eggs. Traditionally, they have a little paprika sprinkled on top, but you could decorate them with chives, bacon bits, chopped pickle, anything really. Let your creativity shine!