When I was young, my mother didn't make Sloppy Joe's very often, but I do remember loving them. They were tasty, sloppy and although I had no idea who Joe was and what he had to do with it, I remember trying to eat them very quickly before the bottom bun got soggy. I appreciated that the bun soaked up all the goodness, but I didn't relish the soggy bun – who does? This recipe for sloppy Joe casserole solves the problem by baking the buns on top. They toast with cheese melting on top and the edges of the buns get crispy. They are just as delightful as the sloppy part.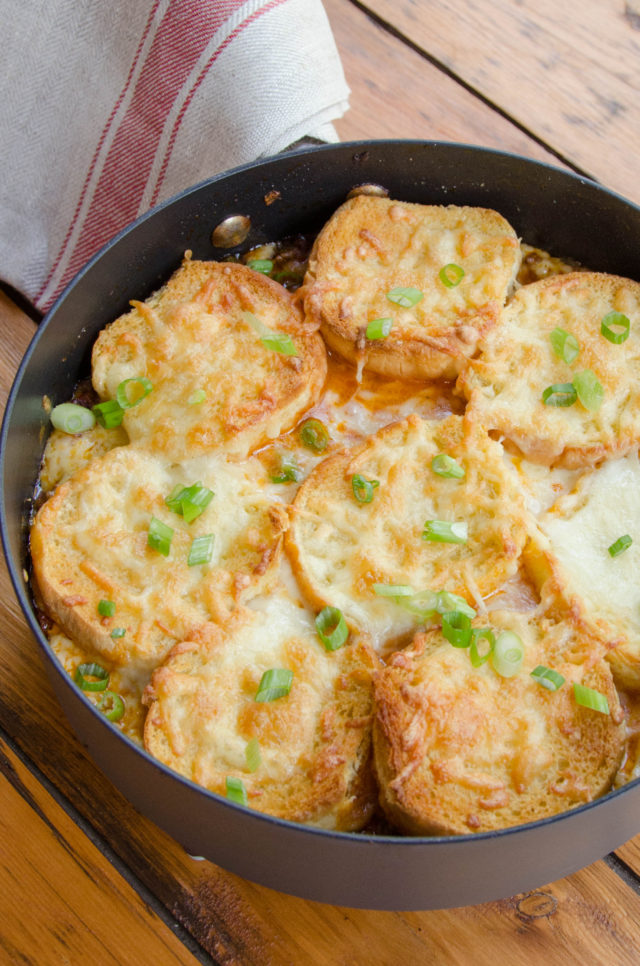 Most folks make sloppy Joe's with a spice packet they pick up from the grocery store, but they are really so easy to make from scratch and I bet you'll find the homemade version a lot tastier too. You probably have most of the ingredients already in your kitchen. Of course, you could use any type of hamburger bun you like for the top, but I really like the size of slider buns. They give you a perfect template for a portion scoop and they have more edges to get crispy, so they are well worth the search.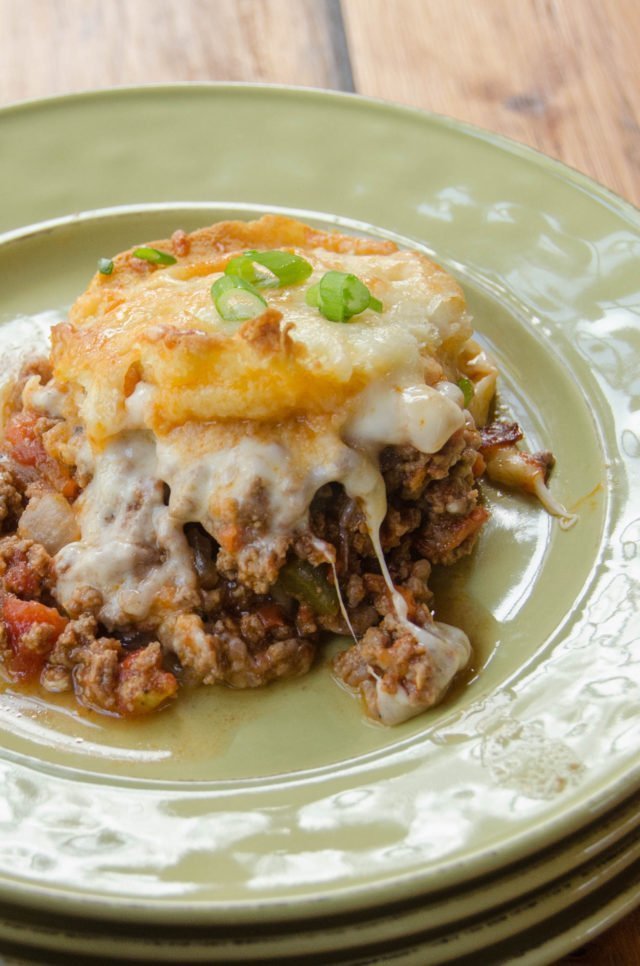 Serve these hot out of the oven with a side salad or side vegetable to round out the meal. Of course, if memory of my childhood Sloppy Joe meals serves me correctly, it might be a challenge to get that side dish to disappear, but I doubt you'll need to look for a storage container for the main meal. ?
If you're in the mood for regular sloppy Joe's, I've got you covered. You'll find a pressure cooker version of the recipe right here.